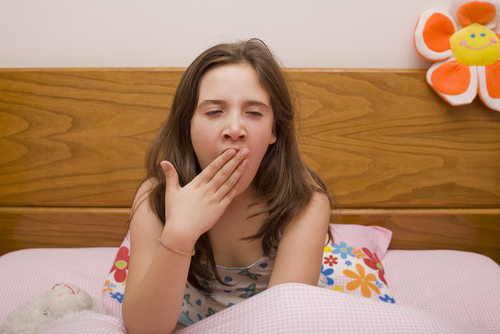 Getting your kids out of bed in the morning can be really stressful, especially if you are running late. Here are nine creative ways to get your children up without any moaning:
Make a game out of it
For instance you can say the first one up gets to pick breakfast or watch a little bit of telly. This doesn't really work with teens though.
Tickle attack
Wake your little ones with an attack of the tickles. Do the same if you have older children and watch them rush out of bed in their haste to get away from you.
Play some music
Blast some music into their room and dance around. They will be so eager to join in they won't mind getting up out of their nice warm bed. If you've got teens, play some really cringe-worthy music that they would be embarrassed to listen to.
Have a dressing gown and fluffy socks ready
One of the main reasons kids don't like getting out of bed is because it is cold. Gently rouse your child and tell them you have a comfy dressing gown ready to snuggle into. This works for all ages.
Entice them with their favourite breakfast
No one can resist the smell of fresh baking in the morning or the sound of cereal being poured out. Try to make it as loud as possible to ensure your little hears it. The smell of a fry works wonders for teenagers.
Shower them in kisses
Showering your kids in kisses will see them just straight up out of bed. Nobody wants a kiss from mum, especially if you are a moody teenager.
Put the TV on
The sound of the TV being on will get anybody up out of bed, especially if it's their favourite show.
Send the dog in
If you have a family dog, send them in to rouse the kids. A heavy dog on their bed and a wet lick from their soggy tongue will be just enough to get any sleepy heads up.
If all else fails, try a wet cloth on their face
A cold wet cloth on your kid's face will wake them enough for you to say 'it's time for school'.