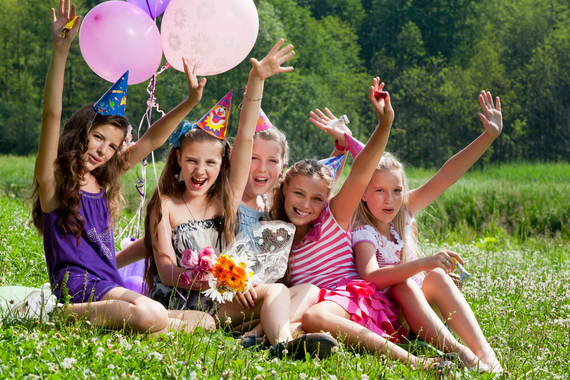 As more and more mums opt to have their kid's birthday party at home, trying to find ways to keep everybody amused until cake time can be trying. However, by being a little creative with the party games you can organise a day that everyone will remember for years to come.
Balance on a balloon
This is not quite as hard as it sounds. All you need are a few balloons and a light tray. Place the tray over the balloons and see how long the kids can balance for. The winner gets a small prize.
Throwing into a target
This can be done in teams and is great if you have lots of guests to keep entertained. Simply put a hula hoop at one end of the garden and give the kids light balls to throw into it.
Scavenger hunt
This is a really fun game and is perfect for a summer party. Put the guests into teams and give the kids a list of things to find in the house and the garden. The first team to find all the objects wins.
Simon Says
Put on music and get them to do some funny dance moves. Make sure they only move when you say 'Simon Says' though.
Musical bumps
Instead of musical chairs position enough pillows in a circle for everyone to sit on. Play the music, pull away a cushion and watch as kids run to find a seat when the music is turned off.
Balloon burst
Before you blow up your balloons fill with sweets. When the party starts get the kids to try to pop the balloons without using their hands.
Hot or cold
Send one child out of the room while the others hide a small prize. When they return get the kids to direct them to the prize by saying whether the searcher is hot or cold.
Obstacle race
This is great if you have lots of room outside or inside. Before the party starts, set up an obstacle course. When it is time to play put the guests into teams and see which team wins the race. The winners get a prize.
Musical statues
This is a really easy game to put together and all you need is music. Get the kids to stand in a circle, turn on the music and tell them to dance. When the music stops they have to be as still as statues.