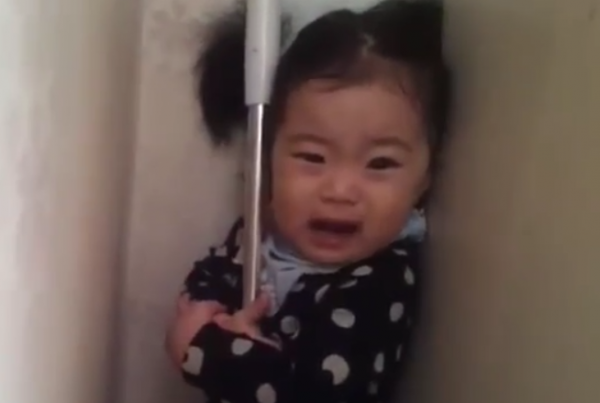 It's only Tuesday, and we're already eagerly anticipating the weekend.
So, what better way to perk us up than with a dose of cuteness.
When it comes to viral videos, toddlers are internet gold, and this little one is no different.
While it's fairly standard for kids to have a favourite toy, this little girl has a love for one household item, and isn't going to give it up for anyone.
This video was originally posted on YouTube back in 2015, but thankfully somebody decided to re-share it on Imgur today, and we couldn't be happier.
Cute toddler likes the mop
And what's better than a funny post on Imgur? The comments underneath, of course.
"That's a pretty sweet hiding spot," noted one user.

While the video had another feeling broody.
"Dear God, my ovaries! And I'm a grown-ass man!"

Happy Tuesday everybody, we can get through this together.