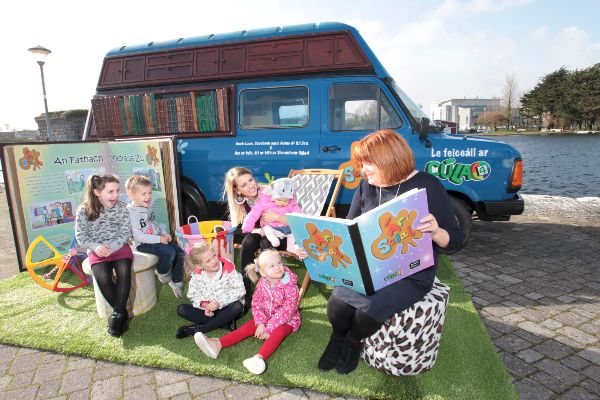 If your kids are crazy about art and you want to expose them to more of the Irish language during the day, you'll love this new TV series.
Ár Scéal, an exciting art series for children, will air Monday 29th October on TG4 - a new and original Irish language live-action series, created especially for kids.
The show will follow presenter, Úna Ní Fhlatharta, in her art-filled van, as she visits 52 primary schools nationwide to collect delightful stories, illustrated by the children themselves.
Each episode sees Úna and the children draw to create imaginative and innovative artwork that will allow the story to come alive. Both Úna and the children enjoy creating and making before they eventually listen to the story being told in full by one of the schoolchildren. These beautiful art projects can easily be attempted by the young audience at home with mum and dad or in the classroom.
Presenter Meangadh Fíbín will be working with Niamh Ní Fhátharta, a fresh new animator from the Aran Islands, who has taken the childrens' artwork and created a wonderful animation to complement their stories.
It promises to be a fun and entertaining watch for your little ones.
Ár Scéal encourages both reading and creativity in its young audience and 4 na nÓg at Cúla October on 29thwill air every Monday, Wednesday and Friday from Monday 9:15am