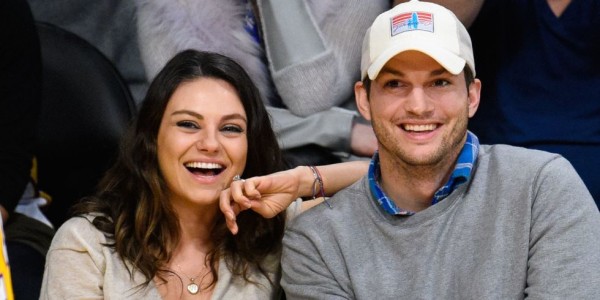 It is always a proud moment for parents when your baby learns a new word, however for Ashton Kutcher, yesterday was NOT one of those days.
Ashton took to Instagram yesterday to share an intimate family moment with his 1.8 million followers.
In the picture, we see Ashton looking kind of nervous while trying to contain his laughter, biting down on his thumb.
Apparently, his precious baby girl, Wyatt Isabelle, said the word f**k and he can't help but laugh, even though he shouldn't.
"When your 22 month old drops an f bomb and it is (not funny) except it's really funny and you can't laugh.#baddads #badmoms"
He claims that he's desperately trying not to laugh, but he can't help it, and in fairness we would laugh too.
Ashton's wife, Mila Kunis, has been in the press recently, promoting her current film Bad Moms, which seems very fitting considering the happenings of yesterday's Instagram.
Ashton and Mila, who began dating in March 2012, married in July 2015 in a low key ceremony, with low key wedding rings!
The couple welcomed baby Wyatt into the world in October 2014, and are currently expecting their second child.