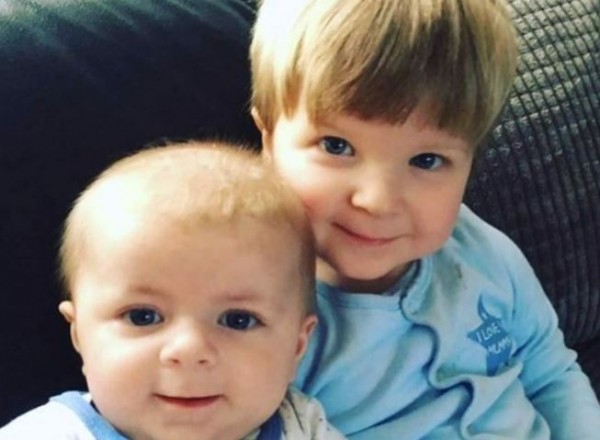 © GoFundMe
Four-month-old Archie was savagely killed when a family dog pulled him from his mother's arms in a terrifying attack which also left his older brother with serious injuries, an inquest heard today.
Archie Darby was visiting family with his mum, Jade, and older brother, 22-month-old Daniel, last Thursday, when a Staffordshire Bullterrier-type dog attacked him in a family home in Colchester, Essex.
The boys' dad (Dan) is an AFC fan known to some of us. A collection has been arranged to raise funds for the family https://t.co/3aZ6NwrIcn

— Highbury Harold (@BlackScarfAFC) October 18, 2016
According to today's inquest into the tragic incident, an ambulance was called and CPR was performed but sadly Archie passed away. A post-mortem found little Archie had died from severe head injuries consistent with a dog attack.
"Archie Darby was a four-month-old baby being held in his mother's arms when he was taken out of her arms by the family dog and attacked," Coroner's officer David Dinnell said, according to the Mirror.
Colchester dog attack: dog was a family pet owned by the boys' aunt, had no history of aggression. https://t.co/F7l3eD5jpi

— Dogs in the News (@DogsInTheNews) October 15, 2016
It is not believed the owner of the dog, PC Clare Ferdinand - a serving police officer, will face charges as the breed is not banned and the incident happened in a domestic home.
Parents release tribute after Archie Joe Darby, four-months-old, died in Colchester dog attack
"Heaven has gained a beautiful little angel" pic.twitter.com/Qv0hPAESxO

— BBC Essex (@BBCEssex) October 14, 2016
The inquest has been adjourned until a full hearing on December 5th.
A GoFundMe page has been set up to help the family; if you are in a position to help, click here.
SHARE to send condolences to the family.