There's nothing worse than hearing the wail from our baby that can only mean one thing…they're teething. They're sore, they don't understand why and it can feel like there's nothing we can do to help.
Luckily in recent years, there's been amazing strides made in teething relief technology, with products like Matchstick Monkey at the fore. The award-winning teething toy have textured grooves along the arms, head and feet to gently massage baby's gums and help relieve discomfort and pain from teething. Teething gel or granules can also be applied to the back of the teethers head for additional pain relief.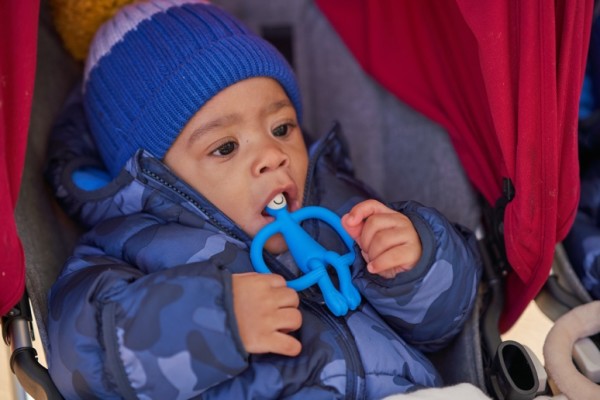 The range of innovative teething toys is now available in Irish pharmacies and health food stores nationwide. Matchstick Monkey believe that design and safety go hand in hand so have made the collection to be functional, safe and fun. Made from FDA approved food grade silicone, BPA free and non-toxic materials to give parents the ultimate reassurance, these animal teethers are made with BioCote anti-microbial technology, which kills 99.9% of microbes, and prevents bacteria from growing on the teether.
These low-maintenance, safe and durable toys can be conveniently popped into the dishwasher after a hard day's work and are fridge-friendly for a cool silicone feel that adds an extra dimension of soothing relief for our sore tots.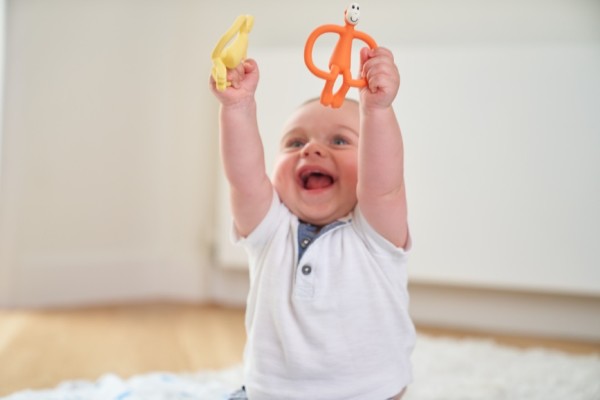 With easy to grab arms, little ones can improve their fine-motor skills at the same time as soothing their teething troubles. Not to mention expanding their knowledge of the animal world from a very young age with monkey, giraffe and lion teethers available!
The animal teethers will be hitting the shelves in a strong protective case, that offers a hygienic environment for your Monkey to be stored in when not in use and it can also double-up as a neat organiser for other baby essentials in the future.
The fun soft textured silicone teether provides soothing relief to aching gums and id designed with toothbrush bumps on the back of the head to gently massage baby's hard to get to molars. Ergonomically designed "arms" help develop fine motor skills and the easy to grasp handles and lightweight feel make sure it is easy to hold from a very young age. It can also be used as a pre-training toothbrush and the Monkey teether available in pink, blue and gorgeous grey for €11.99. The Lion and Giraffe teether is available for €11.99 and the Mini Monkey teether in Blue is available in pharmacies nationwide for €9.99!