Believe it or not, back to school season is here again, with September just around the corner. It's time to route out the school bags, iron the uniforms and go shopping for school books — the joy!
This time of year is often a stressful and expensive time for parents of school-going children, as we stock up on school supplies and get them ready for the year ahead.
To help alleviate some of your worries, Lidl have teamed up with child feeding expert, Siobhán Berry a.k.a. Mummy Cooks to create a series of delicious and nutritious lunchbox recipes.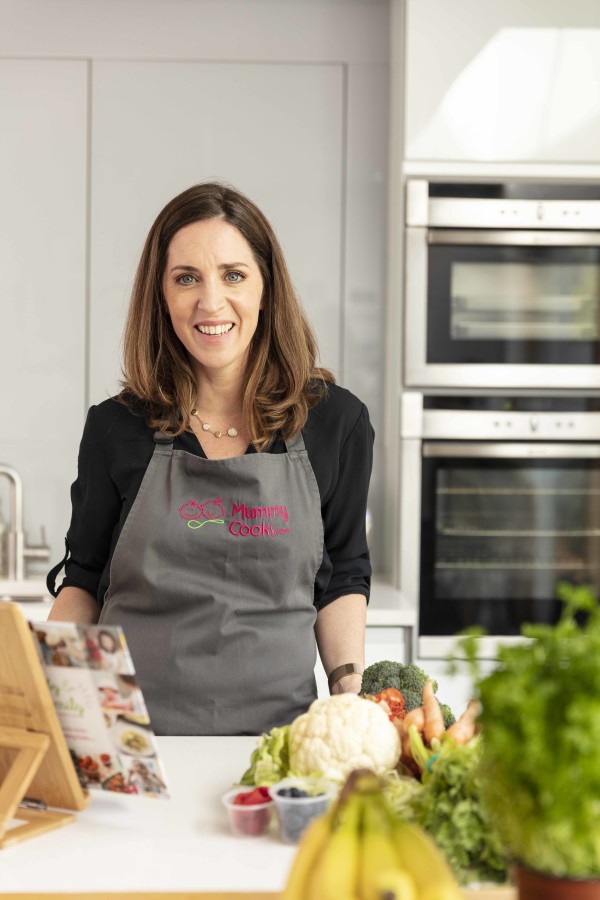 Catering for even the pickiest of eaters, these recipes are both easy-to-make and super affordable, but best of all, the ingredients for each recipe can be conveniently picked up from your local Lidl for less than €10.
Focused on a simple and fuss-free approach to feeding, Mummy Cooks is a child feeding expert and is known best by her 50K Instagram followers for her recipes, advice and products that support parents to serve healthy homemade meals, like the ones featured below.
Very Berry Smoothie
Smoothies make a welcome addition to any lunchbox. The Mummy Cooks food flask available in stores from the 9th of September will keep this chilled until break-time.
For this recipe you can use frozen berries but fresh summer berries are perfect too.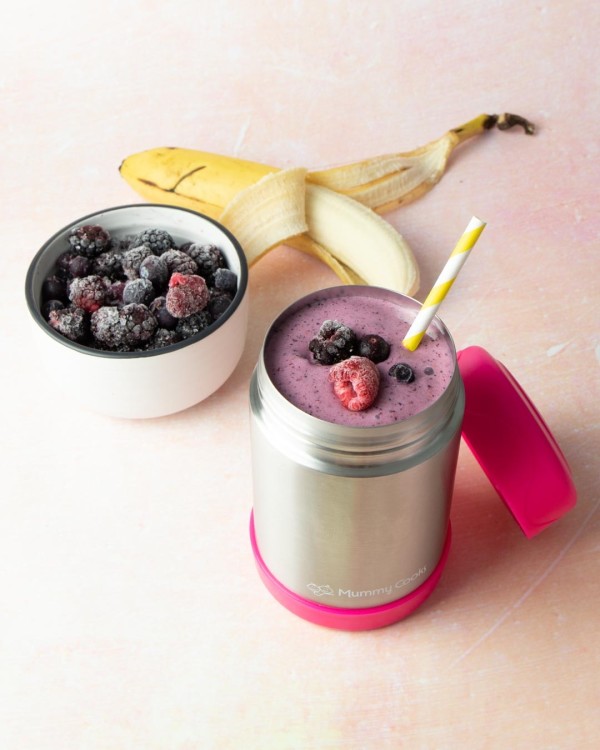 Makes: 1x 450ml and 1x 300ml portion
Ingredients:
1 banana (€0.26)
3 cups mixed frozen berries (€2.49)
3 tbsp Milbona Greek Yoghurt (€1.29)
2 cups Cooltree Creamery Irish Fresh Milk (€0.75)
Method:
Add all ingredients into a blender and blend until smooth.
Mini Frittatas
The perfect breakfast alternative and a great finger food for little hands. Make a batch of these and have them on hand any day of the week.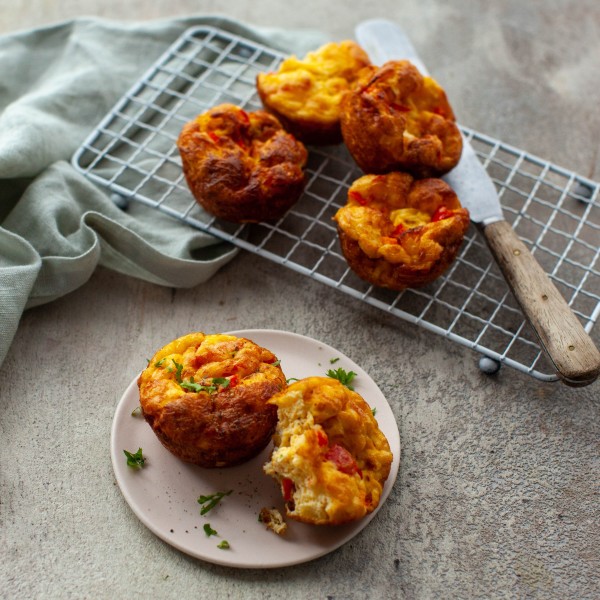 Makes 12 mini frittatas
Ingredients:
1 tsp Primadonna Olive Oil (€3.69)
¼ red pepper, finely chopped (€0.69
4 tbsp Freshona Sweetcorn (€0.99)
Small handful of Rathdaragh Irish Mature Red Cheddar Grated Cheese (€1.69)
3 Connell Farm Medium Free Range Irish eggs (€1.59)
4 tbsp of Cooltree Creamery Irish Fresh Milk (€0.75)
Method:
Preheat the oven to 190C. Grease a muffin tin or use a silicone muffin tray.
Heat the olive oil in a frying pan over medium heat. Add in the peppers and sweetcorn and cook for 5 minutes until softened. Set aside.
Prepare your egg mixture by cracking the eggs into a jug and lightly whisking, adding the milk—season with salt and pepper (if using).
Pour the egg mixture into each muffin case until each case is about ½ of the way full. Add the cooked vegetable mixture to each muffin case.
Top with a sprinkle of cheese and bake in the oven for about 20 minutes or until the muffins are set.
Allow to cool and serve.
Corn on the Cob
Veggies are almost always the most difficult to get into a lunchbox. So instead of carrot sticks, why not add warm corn on the cob to your child's lunchbox. They will be the envy of the class!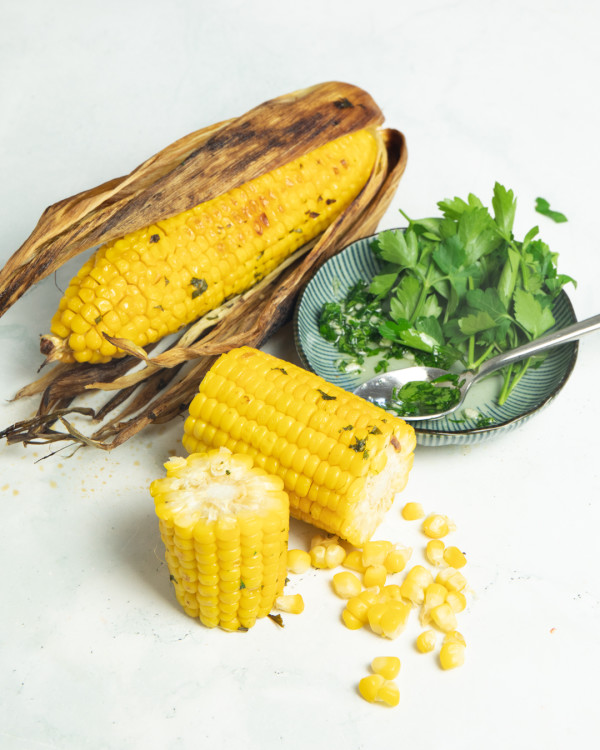 Ingredients:
1 cooked Oatlands Corn on the Cob (€1.39)
Knob of Dairy Manner Original Sunflower butter (€0.89)
Method:
Place a small saucepan of water over medium heat and bring to a boil. Add the corn on the cob to the boiling liquid.
Allow to come to a boil again with corn in liquid and cook for 3 minutes.
Remove corn from hot liquid and drain. Carefully cut in half and place one half in a heated food flask and add in the butter.
Mozzarella Pesto Melt
Pesto and cheese are a fab combination! This is equally divine without heating it on a pan - just use Lidl's wholemeal ciabatta bap instead for a delicious sandwich.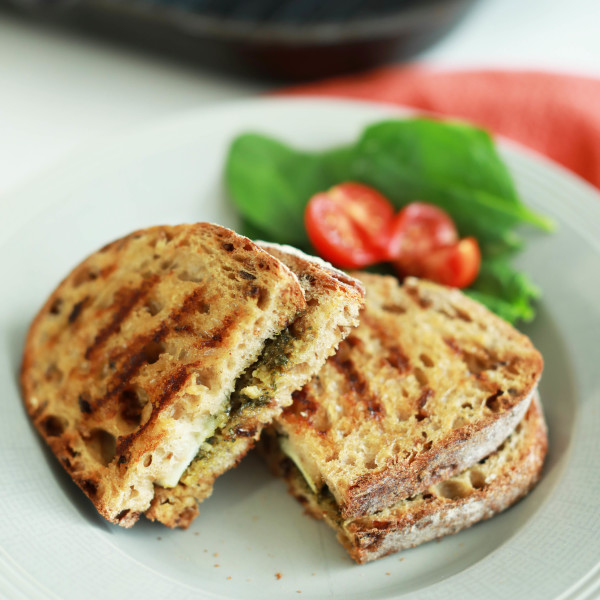 Makes 1 Portion
Ingredients:
2 slices multiseed loaf (€2.49)
Knob of Dairy Manor Original Sunflower butter (€0.89)
60g Rathdaragh Grated Mozzarella & Cheddar(€1.49)
1 tbsp Baresa Pesto (€1.19)
Method:
Spread butter on your sliced bread.
Lay one slice of bread, butter side down, on a preheated pan over medium heat.
Layer the cheese and pesto on the bread.
Top with the second slice of bread - butter side up.
Cook for about a minute until nice and golden, and then flip and cook on the other side.
Serve straight away or cut up into smaller bites and wrap in tinfoil and place in a preheated flask.
Spicy Bean & Carrot Spread
This is just the thing to spice up your child's lunchbox! If your child doesn't enjoy vegetables in their sandwiches, spreads are the perfect healthy alternative. This is also great as a dip with some chopped vegetables or breadsticks.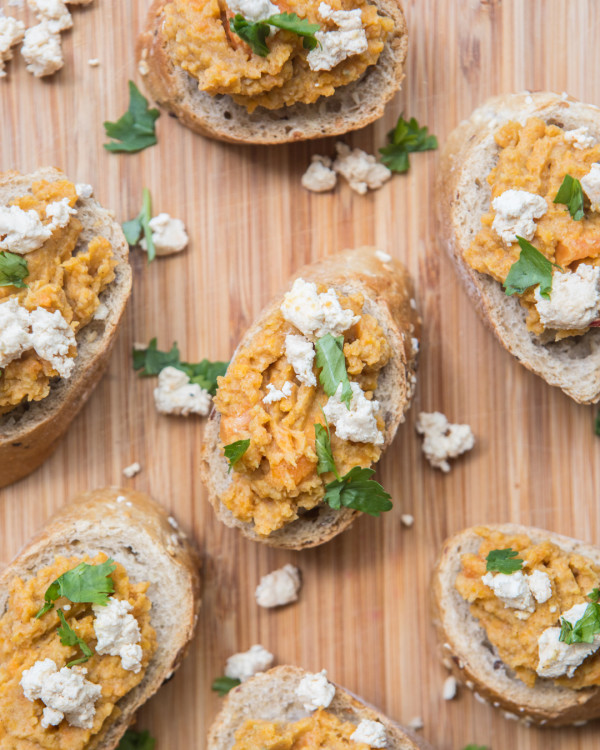 Ingredients:
3 carrots, chopped (€1.11)
2 tbsp Primadonna Extra Virgin Olive Oil (€1.85)
2 cloves of Oakland Garlic, minced (€0.79)
1 ½ tsp Batts Ground Cumin (€0.59)
1 tsp Batts Ground Cinnamon (€0.69)
½ tsp Batts Chilli Powder (€0.59)
400g tin Freshona Butter Beans, drained and rinsed (€0.49)
Juice of 1 lemon (€0.49)
Kania Salt and pepper (€1.98)
Method:
Steam the carrots until tender.
Heat the olive oil in a saucepan over medium to low heat and sauté the garlic and spices for 1 minute.
Add in the beans and lemon juice, and some water. Increase the heat to medium and cook for a further minute.
Stir gently, then remove from the heat. Place in a blender or food processor and blend to your desired consistency. Add a little extra water if needed and season to taste.