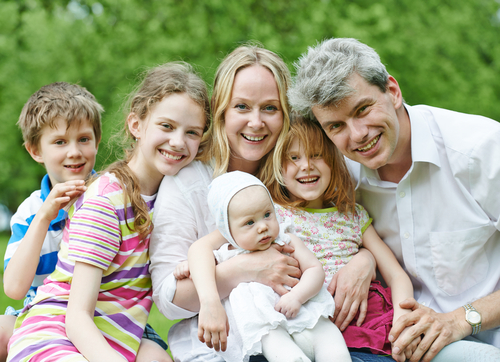 Blended families are the norm these days but that doesn't make it any easier on your big kid when you and your other half decide to combine your two families together.
However, with a little care, patience and perseverance your youngster will feel a little more comfortable.
Spend time with them just you
It is important that you child still knows that your time with them is not compromised. This can help them adjust a little better as they don't feel like they need to fight for your attention.
Respect their feelings
It is important you don't rush the process as it can backfire drastically. Listen to them, respect their feelings and give them time. Getting used to their new life can be tough so give them time and don't force them. They may be feeling torn between this new parent figure and the other parent that they don't live with.
Let them be friends
Allow them to form a bond with your new partner without either of them worrying about discipline. Until they learn to get along and respect your other half there is no point getting them to hang out. They need to be able to get along.
Encourage them to spend time with each other
Try to find some common ground be it a favourite sport or activity, encourage them to bond over this. Knowing that they can relate to this new person in their life can help them to feel more secure with them. Encourage them to spend time with each other when you are nto around.
Get them to respect each other
It can take a long time before your new family adjusts to all the changes and while they might not get along straight away, it is important you teach them to respect each other. You don't need to pressure them into having a relationship but it is important you all give each other they respect you deserve.