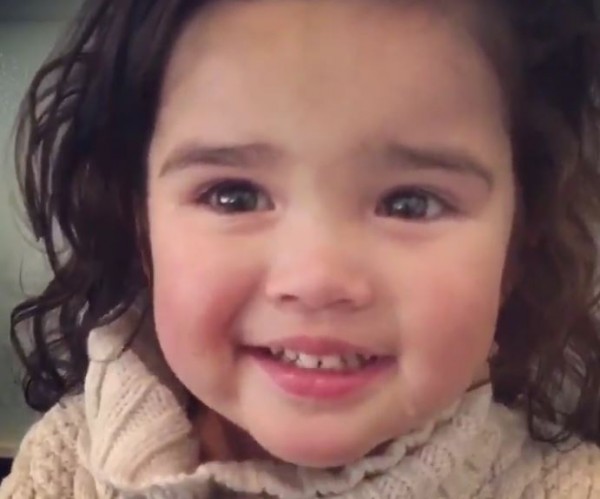 While flowers are good, everyone knows that the way to a woman's heart is through food - chocolate in particular.
Something little Aurora PROVES in a recent video posted to Twitter by her mum, Chelsea Murray.
In the clip, the two-year-old can be seen throwing a tantrum as her mother, who was cooking dinner at the time, wouldn't carry her.
@OhChelseaRaeXO this kid is soooooo adorable I wanna scream

— jasmine (@sadgurI666) November 6, 2016
And we all know what happens when kids don't get their way: they start to cry. Loudly.
When Chelsea asked her daughter what was wrong, the youngster proceeded to cry louder. Well, until Chelsea asked if she wanted a snack.
To which Aurora replied: "yes".
She was crying to be held while cooking dinner.I offered her a snack/food which just proves that's theway to a girls heart no matter how old pic.twitter.com/d0BcUNhja2

— .Chels. (@OhChelseaRaeXO) November 5, 2016
We know we probably shouldn't call the video cute, but when she says "I OK" our heart just melts.
@OhChelseaRaeXO this is so cute!

— Court (@AnatomyMer93) November 7, 2016
Do you have a video that you would like to share with MummyPages? Click here and you could be in with a chance of winning €250.