Have you got a mini J.K Rowling or Roald Dahl in your house?
World Vision Ireland is calling on teachers, parents and children across the country to enter their Climate Change Essay Competition, which will be judged by Ryan Tubridy. The winner will get the chance to meet Ryan Tubridy in the RTÉ studios and will also win a €500 Smyths voucher.
The competition is open until March 31 and children between the ages of 8 and 18 are invited to enter.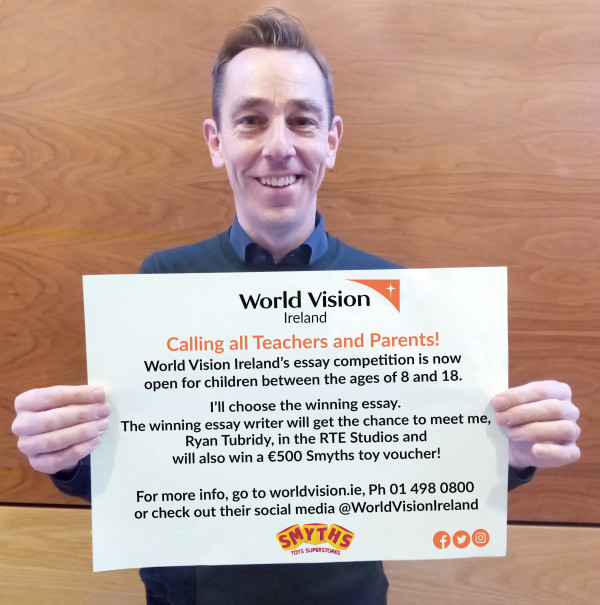 The entries will be narrowed down to the final 10, and celebrity judge Ryan Tubridy will choose the winning essay.
Entries should follow the below instructions:
Entrants must pen an essay entitled 'How We Can Save Our Planet'.
The essay must be 800 words or less. Entrants should write their name, age and school address on the top corner of the essay and hand it into their teacher.
Teachers should put the essay entries, along with the entry fee, into an envelope and post the essays to: Essay competition, World Vision Ireland, The Mews, Garland House, Rathmines Park, Dublin 6.
Entry cost is €2 per essay, per child. (Not per class. For example, if there are 10 entries, €20 will need to be submitted with the entries, to cover the €2 per essay entry fees). Cash, cheques and postal orders are all accepted. Alternatively, payments can be made online by going to https://www.worldvision.ie/essay-competition
Please ensure to include your school's details on the online payment transaction form, so that when the essays arrive by post, World Vision Ireland will know that the entry fees have been paid.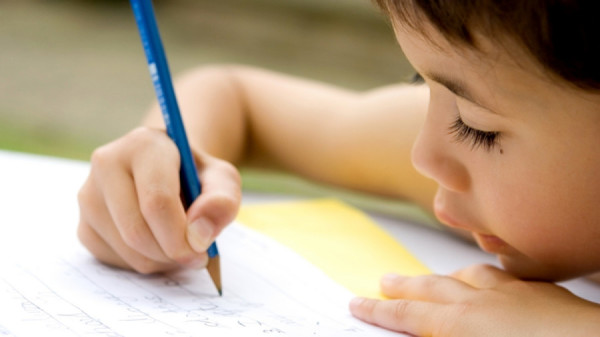 All proceeds will go to World Vision Ireland, a child-focused international humanitarian aid charity. The school of the winning essay will be contacted directly by World Vision Ireland.
Due to the number of entries, feedback cannot be given on essays.
Best of luck!