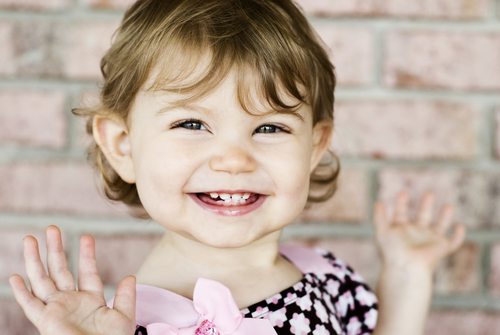 By the time your toddler reaches two and a half they should have most, if not all, of their teeth and it is important you make the effort to keep them healthy. Thankfully, there are a number of things you can do to ensure your little one has a healthy, happy mouth.
Watch what they eat
It is important you watch what your little one is eating. Avoid giving them food that has a high sugar content like sweets, pre-packaged foods, certain fruits, medication and sugary drinks. When the sugar enters the mouth it combines with the bacteria already present and creates acid. This then contributes to tooth decay and enamel erosion so it is important you keep sugar to a minimum.
Plenty of calcium and vitamins
Make sure your little one has plenty of calcium and vitamin D to help keep their teeth strong - it is important to have both as the vitamin helps the body absorb the calcium. Do this by feeding your child dairy products like milk and cheese along with eggs, fish and fortified cereals. Yoghurts can get stuck in between teeth so it is important you keep them to one a day and clean teeth really well after.
Keep treats short and sweet
If you don't want to completely omit giving your toddler treats make sure you keep it to just once per day and to give them something to neutralise or remove some of the acid like cheese or water. Avoid giving them treats that take a long time to eat or mean having sugar in their mouth for a long time like lollipops.
Cleaning their teeth
Now is the time to start brushing your toddler's teeth properly. Not only will it keep them clean, it will also get them into the routine of brushing each morning and evening. It is recommended that kids under two don't use a fluoride toothpaste and under sixes use less than a pea-sized amount. Until then, use a tiny smear of non-flouride toothpaste or just brush with water using a soft bristle brush.