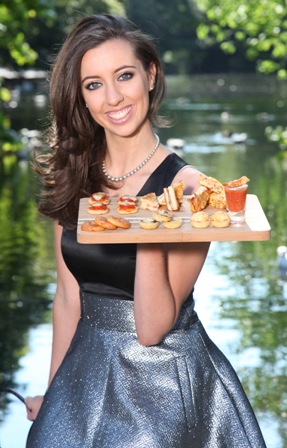 Every mum knows how important it is to get plenty of calcium into their child's diet. It isn't always the easiest thing however, with kids often preferring other drinks over milk. So one of the best ways to get calcium into your child's diet is to make sure they eat lots of cheese.
Cathedral City is a delicious brand of cheese with mild and mature varieties to suit every child's taste buds. Cathedral City products are full of flavour and creaminess, making it ideal to serve in a variety of different ways. So whether it's in a sandwich or melted over a few vegetables for the kids, they will enjoy it every time.
Made from a traditional West Country recipe, Cathedral City cheese is matured with care over many months to produce its distinctive smooth, rounded, mellow flavour. As a good source of calcium, protein, vitamins A, D and B13, Cathedral City doesn't just taste great, it's also naturally nutritious.
Mary Scott, runner up in TV3's Head Chef, has taken on the role as Cathedral City ambassador. Mary says, "I'm delighted to be working with Cathedral City. I've been a fan of the brand for many years so when this opportunity came up it seemed like a perfect fit. I've created a range of canapés for today's launch event to capture and enhance the delicious and unique taste of Cathedral City Cheddar."
Cathedral City is available to buy in Superquinn and Tesco stores nationwide.