Benji Bennett multiple winner of An Post Children's Book of the Year is creating a peaceful and spiritual haven at his beloved son Adam's favourite spot overlooking Brittas Bay, Wicklow. Each morning during January Benji has arrived early with camera in hand ready to capture a new glorious video of the sun rising across Adams Bench. The intense mixture of sunrise, the sound and sight of the sea, wind and rugged beauty of secret coves is captivating Benji's many social media followers & visitors with the Adams Bench videos now being viewed in growing numbers.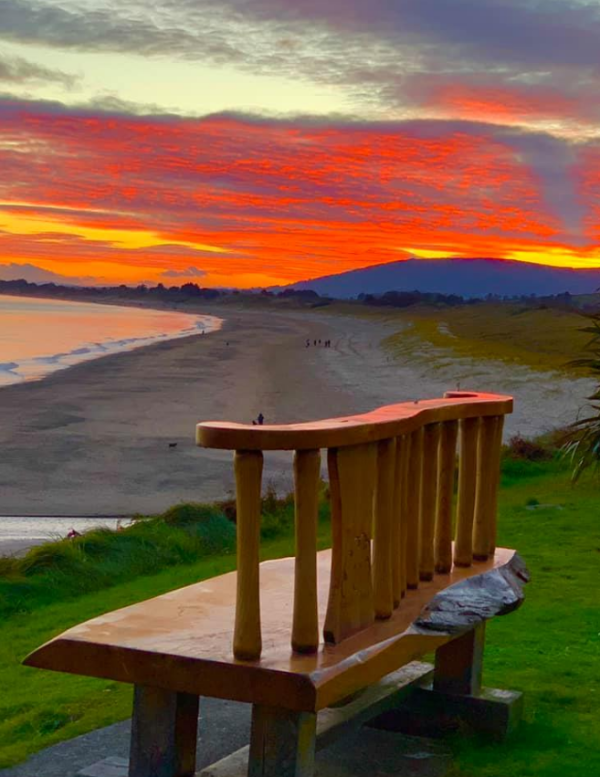 The Adam's Bench morning videos are a mix of live action and visual splendour showcasing the early morning beauty of Wicklow's Brittas Bay and offers the viewer a moment to breathe, consider the start of each day with purpose and deep reflection. For many viewers it is now a daily routine to view each morning at Adams Bench starting the day with a calm and peaceful energy to offset any anxieties that the viewer may be experiencing through the power of sunrise, sea, sky and nature surrounding the stunning Brittas Bay with Adams beautiful Bench as the main visual focus.
You can watch more about Adams Bench here.
Encouraging people to take a special moment and reflect Benji Bennett said: "The message of this campaign is a hugely personal one. I want to invite everyone to sit with me a while on Adam's Bench and take a moment to think of someone they love. Adams Bench is a true beacon of Love and Happiness to us as a family and we have always believed in the beauty and power of Adams Message which was born here in the sea and sand of Brittas Bay"
Commenting on the reaction and impact of the Adam's Bench videos Rosemarie Hickey said: "Thank you for your inspirational words....... and videos..... let's hope we reach that golden sky soon...... it's been a very long storm"
Berni Grainger "Love it. The landscape effect is wonderful, my breathing expands with it."
Benji Bennett lost his son Adam just after his 4th birthday in 2007. Benji started Adam's Cloud in his son's memory. He belives there is a powerful emotional connection made through reading combined with the positive bonding benefits that intimate one on one time has on children's happiness from birth. Adam's message simply encourages parents to spend 10 minutes reading with their children and telling them they love them each night before they go to sleep. Also as Adam benefited hugely from regular adventures outdoors immersed in nature another key ingredient to children's happiness is regular family days out walking, climbing, playing or simply chatting together.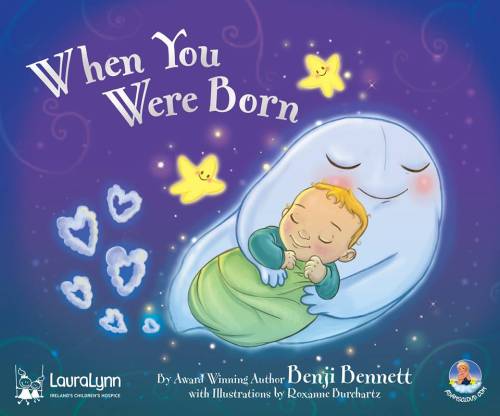 Adams Message is delivered through this little poem at the beginning of each book.
When we tell children they are loved every day we teach them to both love and be loved. We reassure them, teach them empathy and help them display emotion and affection and build confidence and lines of communication. From love comes love. From love comes respect for both us as their parents, for themselves and people around them.
This is Adam's message and it is this philosophy in action that has inspired these beautiful award winning books by his dad, Benji Bennett.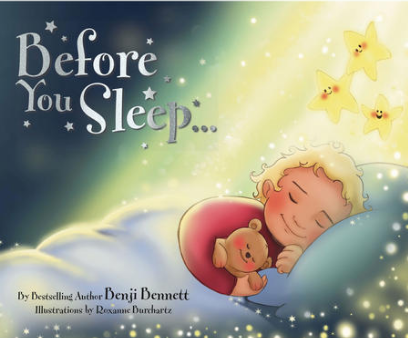 For more visit www.adamscloud.com