Minister for Children Katherine Zappone has today confirmed that the Government will be investing €4M to improve childcare services.
Minister Zappone says the new funding will help transform the Irish childcare system into the world's best.
€3M of the funding is to be solely designated to help add extra childcare places, with €500K going towards building improvements and maintenance; and another €500K to improve outdoor play area.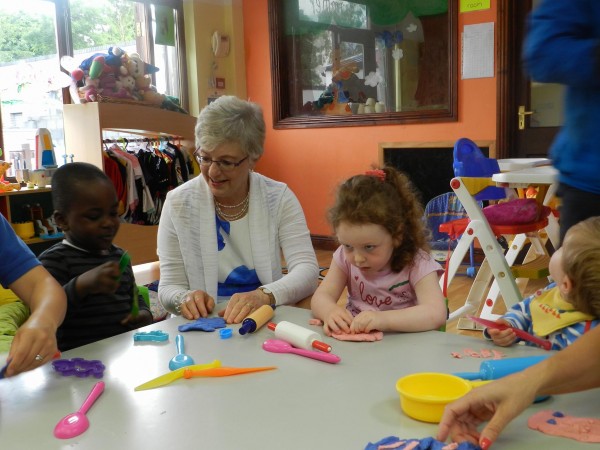 The 2017 Early Years Capital Funding programme is to be divided into three strands:
Strand 1 - Additional childcare places for children up to the age of five. The maximum grant available under this strand in €50,000.
Strand 2 - Building improvements and maintenance which will see communities with early years services getting grants of up to €20,000.
Strand 3 - Natural outdoor play areas will give children the opportunity to play safely outdoors. Childcare services will be able to apply for grants of up to €5,000.
Investing in childcare - today I am confirming 4m Euro for childcare services to add extra places, maintenance and play areas.

— Katherine Zappone (@KZapponeTD) March 20, 2017
Minister Zappone took to Twitter today to announce the news saying: "Today I am confirming €4M for childcare services to add extra places, maintenance and play areas."
The Minister later took to social media to outline the plan in more detail saying: "As Minister, I am determined that we will deliver quality, affordable, accessible childcare."
"Our goals are ambitious. We must lift the cost barrier which is preventing too many families from accessing services.
"Today we take another step to putting the infrastructure in place to support our plans by providing €4M in capital funding - which will build on similar funding provided last year.
"In the coming months, we will continue progressing our plans with a view to ensuring that families will start benefiting in the autumn."
Minister Zappone drew attention to the 1,000 services that received capital funding in 2016 thanks to the capital scheme introduced.
"The 2017 Capital programme will build on the success of last year's programme and increase both the quantity and the quality of childcare places."
This plan comes after it was announced back in January that the number of children in free childcare had reached over 100,000 for the first time.
The Independent TD for Dublin South West called it a "good first step" in their "radical new childcare plans".
First step for our radical new childcare plans..I will bring memo to Government Tuesday.

— Katherine Zappone (@KZapponeTD) January 22, 2017