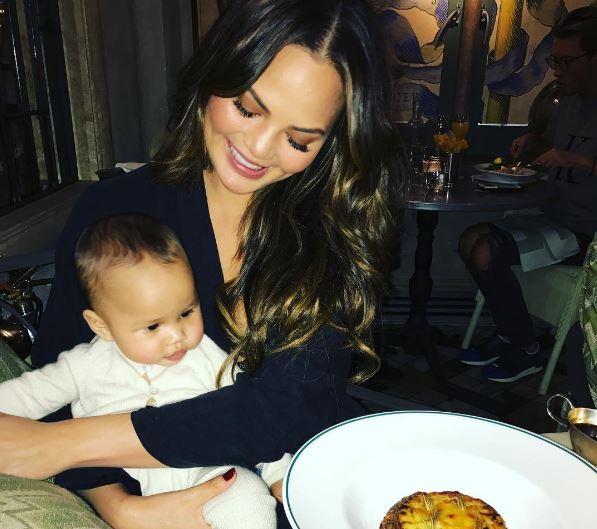 Whether it's her daughter's Instagram debut or the first time she started 'cooking', Chrissy Teigen is not shy about sharing her little one's milestones on social media.
However, Luna dressed up in a banana costume is definitely the BEST photo we have seen!
Taking to the social media page yesterday, the mum-of-one was clearly having lots of fun dressing her six-month-old up for her very first Halloween.
From hot dog to princess (to bird?), the 30-year-old obviously couldn't decide what to dress her only daughter up as and went a little crazy in the costume shop!
But it was the banana outfit that really caught our eye, especially Luna's 'what have you put me in face?'.
Simply captioning the photo with banana emojis, Chrissy let the picture do all the talking.
Literally taking the words from our mouths, one fan commented under the photo: "Love this @chrissyteigen imagine a baby banana running around.. that's cute[sic]."
While another said: "She will soon have an opinion and you won't get a chance like this again!!"
If you have a cute Halloween costume that you'd love to share with our readers, please click here – you could be in with a chance of winning €250.
SHARE if these photos made you giggle.