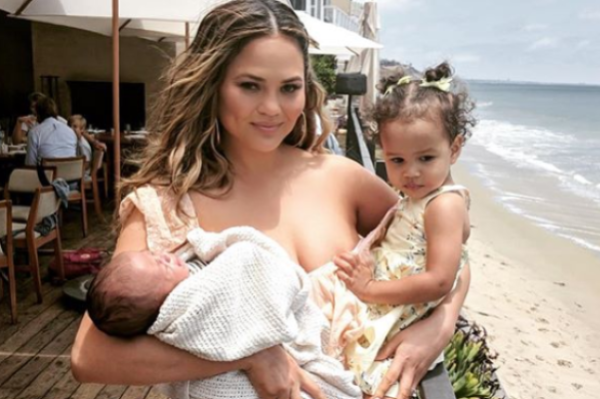 For parents and children across the country, next week signals the start of school.
Some may be relieved to see school back in session; they welcome the normality and returning routine.
For others, it is the milestone of waving their little one off for the first time - an experience which can be harder for us, than for them.
Chrissy Teigen is one of the first-time parents to say goodbye, handing her little Luna over to school life.
In an Instagram post, the mum-of-two uploaded the sweetest snap of her daughter.
The two-year-old is engrossed in a book, which the model explained was a family album.
She said in the caption: "First week of school they had us make a little family photo album she can look at when she's sad or upset. She loves it. My heart ksosksodododosksidojsjskodmskz."
However, what came next is something every parent can relate to and honestly, it's adorable.
It seems that Luna got in a spot of bother during her time away from her parents.
In the video, the tot is seen munching away as she makes a confession: she pushed a boy in school.
Every parent has been there at some stage - the mortification is real, but the innocence and sweetness is just so cute.
The model's fans were quick to share a similar opinion, gushing over Luna's response.
Let's hope next week goes slightly smoother for the tot.