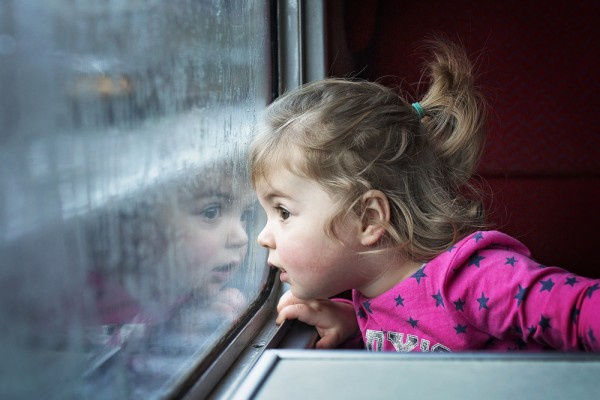 Commuting with kids can be a nightmare.
I do my best to fashion the hour into key bonding time with my daughter.
We read books and do a running commentary on the world as it flies by. The excitement she feels just getting onto the train is enough to get me through the day. But it can also be painful. It's a lucky dip. Will my child be an angel or a devil this morning? A few weeks ago, my toddler was the latter.
I had misread the weather and dressed her in a warm coat. She had been up during the night and we all know what that means; I may as well have wheeled a bag of cats onto the packed train.
On the carriage, there was no angle you could turn where you weren't touching a stranger. It was in this sardine-can that my baby began to kick her legs violently. I tried but I couldn't bend down enough to stop her with so many people around. So, I decided to put my leg over her feet to block her little (but powerful) kicks.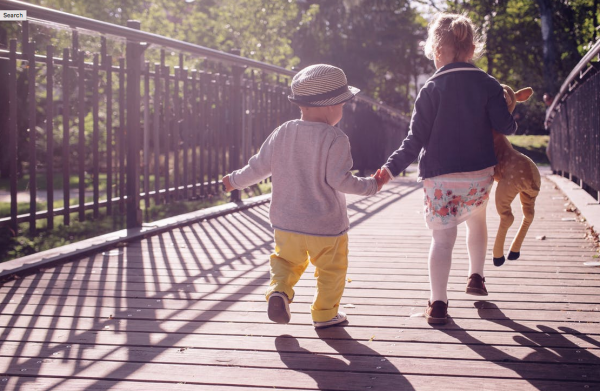 Big mistake.
I knew what was coming the second she looked up at me with an accusing glare. She opened her little mouth and proclaimed loudly;
"YOU ARE KICKING ME, MAMMY!!"
"STOP KICKING ME! MY MAMMY IS KICKING ME!"
It quickly became apparent that there were two types of people on the train. There were those who understood the situation and knew that I was not actually kicking my baby girl. A woman looked at me with a sympathetic smile, obviously another mum. Then there were people who clearly hadn't a breeze about the reality of a toddler at 8 am. They looked at me with the same accusing glare that she had just pulled.
I started to laugh nervously. 'Imma kill her', I thought.
At the same time, it was pretty funny. The second she saw my mouth twitch she took it as encouragement for her behaviour. She became a mini singer-songwriter in the space of 5 seconds, putting her lyrics to a catchy melody.
She grinned at her audience who listened intently. Some even laughed.
My daughter sold me out all the way to work that morning, through song. I told myself to remember this moment because, for me, this truly sums up life as a parent.
She definitely has a career in singing ahead of her.