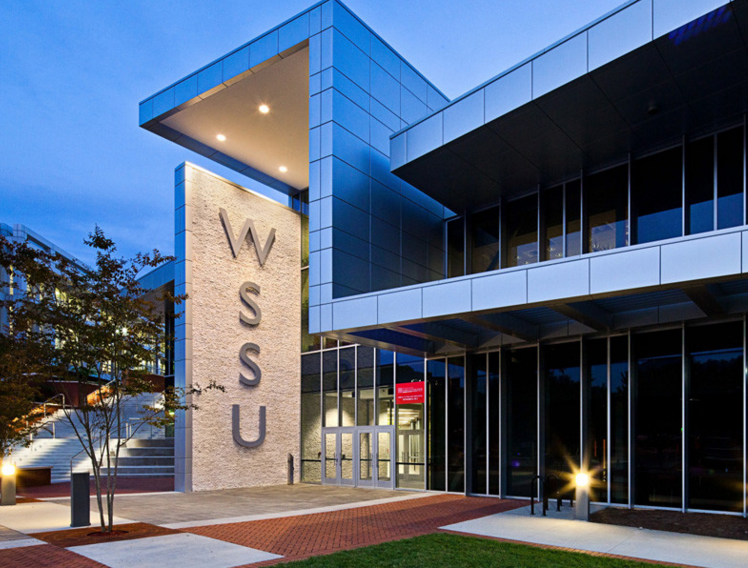 Officials at an United States university have issued a statement inviting families to a North Carolina campus following a fatal shooting at Winston-Salem University which resulted in the the death of one person.

It has been established that the university campus was placed on lockdown at approximately 1am this morning for a duration of three hours, before authorities gave the all-clear.

Commenting on the incident, officials at Winston-Salem University released a statement today, saying: "We can confirm that there has been one fatality and one injured individual."



Giving further details on the tragic occurrence, they revealed that both parties involved were known to the school, advising: "Both are believed to be students."

Using social media as a platform from which to appeal to the public, the school explained that the shooting had resulted in one fatality and one injured party.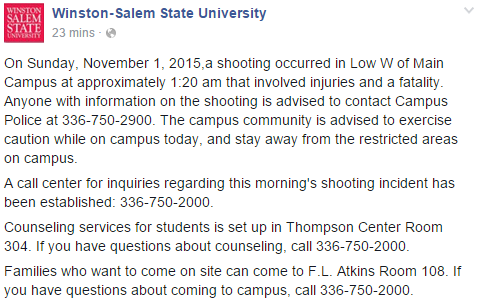 While urging students to come forward with information, school authorities also highlighted various services which would be on-hand for pupils in the wake of the horrifying event.

Families of students have been invited to the campus. but were informed that restrictions would be implemented for security reasons.

Our thoughts go out to all those affected by the day's tragic events.