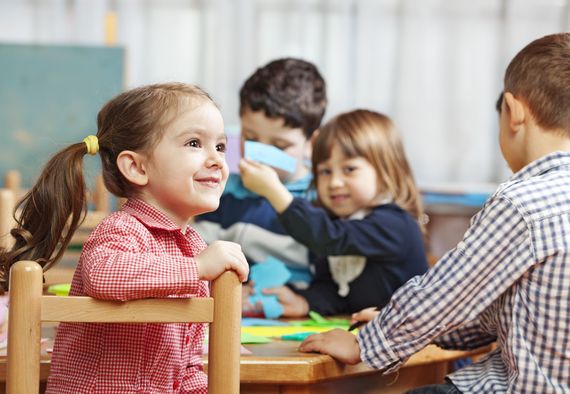 Crèche owners are hitting back at the gruelling demands of a new regulation system introduced by Tusla and the HSE.
Reports surfaced this week that revealed the worrying shortage of inspectors available to monitor the country's 4,400 facilities and now crèche owners have stepped forward to highlight further issues with the system.
The HSE and new child and family agency Tusla have been accused of not working with owners and managers. Crèche staff say they are struggling to keep up with demanding paperwork and new education requirements. They also maintain they're working blind, as new guidelines drawn up by the two organisations have yet to released to crèches.
Despite not knowing what the new requirements are, crèches inspected today will be graded on these unknown guidelines. On top of this, every crèche inspection is now published online for parents to review. This means any crèche failing to meet to standards they didn't know existed will be marked as 'non-compliant'.
Natalie Roberts, who owns Dublin crèche Star Tots says this system is completely unfair. "Our argument is we don't know what the regulations are so why should we be non-compliant with regulations that we're not aware of?"
New regulations have also resulted in a huge amount of paperwork that requires crèche owners and managers to spend a disproportionate amount of time filling out forms and reports, which they say is taking them away from supporting their staff.
One example of this is a 50-page document that has to be completed on every staff member, including a re-admittance interview every time they return to work after a sick day.
Natalie says: "I completely agree that paperwork or some sort of a system should be in place but the vast amount of paperwork is fast becoming a major concern. Staff must stay in ratio at all times so our question is 'how are they supposed to do all this paperwork through their very busy working day and remain in ratio?'"
When it comes to new staff education requirements, crèche workers say the level of qualification keeps changing and when new courses come online for crèche owners to send their staff to, the process to apply takes over three hours by which time all of the places are booked up. Owners are now claiming that the lack of availability of course, the arduous application process and unsuitable learning hours means it's almost impossible for staff to upskill like they're expected to.
"We are been referred to as educators; if this is the case then the government need to step up and pay us as educators," says Natalie. "But that is something that will never happen, so once again we are ordered to up our levels of qualifications spend a lot time and money doing so but remain on the same awful wage."
Crèche owners and managers don't want to battle the HSE or Tusla - they don't have time. What they want is to work with them but they say they are not being listened to. They also criticise the fact that they are being inspected by nurses, rather than childcare professionals who understand the demands and realities of running a childcare facility.
Little Dales crèche owner Lynn Kelly says the new guidelines have come from an ivory tower in the Government. "The people writing them have spent no time in a crèche to understand if they will work in practice."
Crèche owners we have spoken to are now extending the invitation to Tusla to come and work with them, to sit and observe their crèche in-action for a week and see how it is run in practice and how little time there is for paperwork.