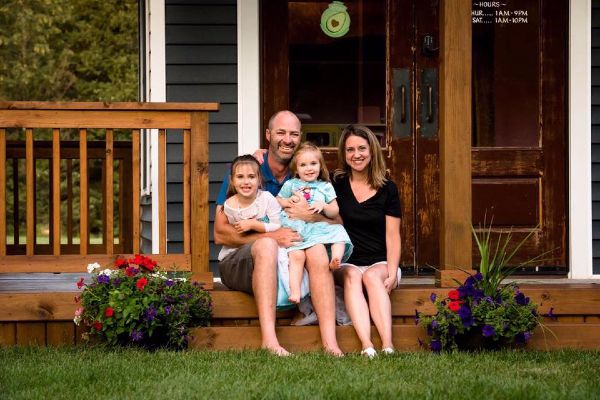 A dad has built the most perfect and extravagant playhouse for his daughters.
Most of us tend to search through the Argos catalog when looking for a playhouse, but one dad made it his mission to create the grandest playhouse of all time.
The man behind the giant playhouse is 39-year-old Adam Boyd. He shared his creation on Facebook.
Adam is the founder of ATB Building Inc who is a residential remodeling business.
He shares that he wanted to build something extraordinary for his daughters Avery and Violet.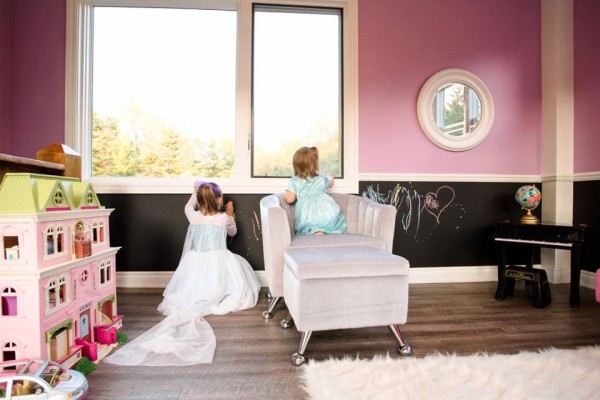 His initial plan was to build something simple, but special for his two young daughters, however, the project quickly escalated into something bigger.
The dad-of-two put his skills as a builder to the test.
He hoped to make his daughters proud, he wanted the playhouse to be "something they would proudly tell their friends about and say that their dad built this for them."
Adam admitted that he got to a stage where he said, "why stop now" to himself.
The two-story playhouse is every little girl's dream. It features chalkboard walls that children can draw on, a play kitchen they can pretend to bake cupcakes in and a giant twisty slide.
The living room features comfy sofas and fluffy rugs where the girls can host their own movie nights.
The two girls will never be bored thanks to their giant playhouse.
The father and his wife Jennifer spend plenty of time with the girls in the playhouse. Adam spoke about one occasion, "My wife, Jennifer, will order a pizza and Violet will deliver tea and french fries."
He feels like the new playhouse has brought them closer together as a family unit, "There's been a lot of family fun."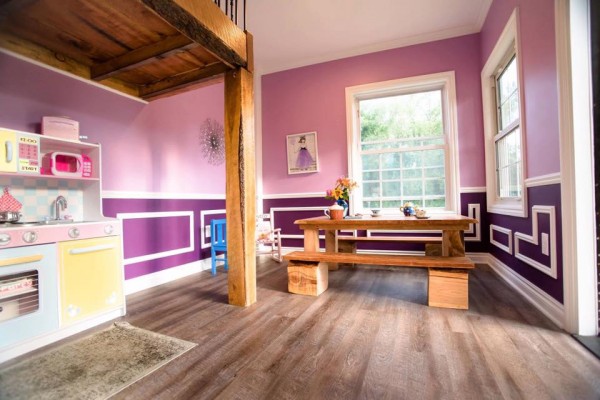 Adam posted photos of the playhouse on his company's Facebook page. The page was flooded with comments praising his creation.
One user said, "What a wonderful dream come true for your daughters. Such an amazing Dad you are to them. They will appreciate this forever, tell stories of it to their friends. So many years of love and fun will definitely be had in there."
Another added, "If only we had a bigger backyard.... how bloody awesome!"
One man joked saying, "Your kids have a nicer playhouse than my regular house."
Boyd said the ATB Building Inc. Facebook page has been flooded with messages asking about the playhouse. He said he would love to recreate it for other families as it has brought so much joy to his daughter's lives.