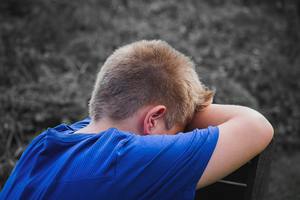 Bullying changes with every situation, with every new manifestation and every child and indeed parent involved. Its complexity is not lost on those involved. Dr. Dan Olweus, the grandfather of bullying research and intervention, stated,
"A person is bullied when he or she is exposed, repeatedly and over time, to negative actions on the part of one or more other persons, and he or she has difficulty defending himself or herself." (1993)
So we have three key characteristics:
An intention to cause harm
Many children, and you may think me naive, do not have the empathic development to understand another child's feelings and the impact they have on it. Becoming other oriented is often a task for post primary students.
We must also be conscious of the forms of empathy, we have cognitive empathy in which we can understand we cause harm, but we also need emotive empathy, which will stop us doing it! Many kids and indeed adults understand they cause harm, they just don't care because whatever social standing or material reward they get is worth it.
A power imbalance
The person who thinks they are better than another- for whatever reason- and it can be anything, they are excuses to exercise a power place. However lets be mindful of two things:
1. The person who is more vulnerable (or perceived to be) needs to redress the power imbalance or adults intervening need to do this for them
2. The child who feels the need to express power status has a reason for this, made felt weak or inferior elsewhere?
Repetition
In order to 'diagnose' a case of bullying, the behaviour has to have occurred more than once, and in this argument, I say again, the person targeted needs to express their wish for it to stop or make it clear it's not funny to them. Saying stop is simple yet effective. Then if the behaviour persists, the other has had fair warning that the behaviour was unwelcome.
Cyber bullying has changed the nature of this factor. One like, one comment, one share.. Each action done once, not repeated, has maximum impact and has reached hundreds even thousands. So we now have threat of repetition and maximum harm.
When it comes to children, if we call every tease, every mock, and then through to every assault, bullying, we are left with the view that it can't be remedied- and it can be with a nurturing aspect to the moral and social development of those in question.
So empower your child to be assertive- they are ok, they do not deserve negativity put upon them. And work with the school- they should be now trained in restorative, developmentally appropriate methods and be best placed to help you.