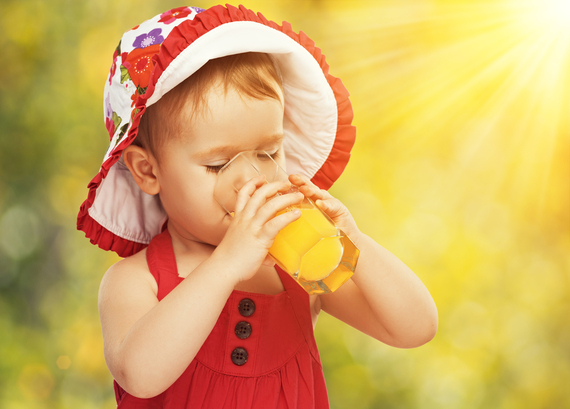 A study has revealed the shocking extent of tooth and gum problems in young children. Hwealth officials blame the amount of 'natural' sugars young children consume such as fruit juice and smoothies.
In the first study of its kind, health officials from Public Health England examined the teeth of a sample of over 50,000 three year olds at nursery schools across the country.
It was discovered that an average of 12% of these children had signs of tooth decay, with areas such as Leicester and West London having up to third of children showing signs of tooth decay.
The director for dental health in Public Health England Sandra White has pointed the finger at juice, as parents believe this is a healthy option for their children.
"The biggest culprit is fruit juice. Organic apple juice sounds healthy on the packet, but actually it's packed with sugar," Sandra said.
"Posh sugar is no better than any other sugar."

"Parents think they are doing good, but fruit juice needs to be restricted to one small glass a day. Our key advice for under three is just have water and milk, that way they won't get a taste for the sweeter liquids that cause decay."
Because this is the first time this kind of study has been done, it's not clear how much tooth decay in children is rising. NHS figures published in July however showed that the number of children admitted to hospital for tooth decay has gone up by 14% in the last three years.