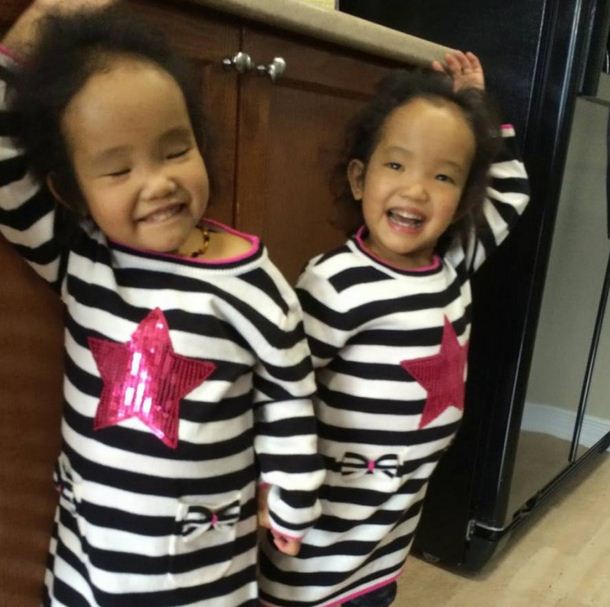 Michael and Johanne Wagner, a couple from Toronto with nine children, are appealing for a donor for their daughter who suffers from Alagille syndrome.
The condition, which affects liver function, has left both the Wagner's twin girls, who were adopted from Vietnam, in need of liver transplants.
The girl's father Michael is so far the only match for his daughters which has left doctors with the agonising decision on which twin is the best candidate for their father's liver.
The Wagner's twin daughters, Binh and Phuoc, are now three-years-old and were adopted by the couple when they were 18-months-old.
The operation is due to go ahead in a fortnight's time, with the Wagner family continuing to search for a suitable donor for their other little girl.