With more and more families now opting for road trips and staycations, it is vital to know that your little one is sitting safely in a car seat that is suitable for their size. However, with two different fitting standards and numerous regulations, it can be confusing to know when it is time to change their car seat. To help you navigate through the specifications and statistics, Irish baby concept store Bygge Bo, has shared their expert advice on when you should change your child's car seat.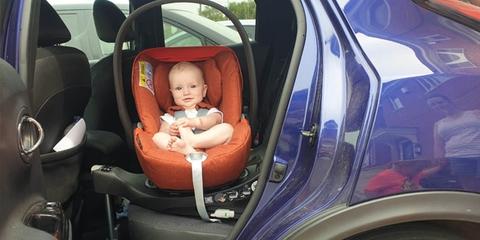 The Group System
Currently there are two sets of regulations in Ireland by which car seats abide by. The 'group system' and the 'i-Size system'. The 'group' system regulation categorises by groups depending on the weight of the child.
Amanda Cunningham, Bygge Bo Founder, says, "even though there is an age reference in this system, when deciding on the type of child restraint to use, it is important to note that in line with current i-size regulations it is the length and weight of your child which should be taken into account, as opposed to their age. Each group has an upper weight limit and when your child reaches this limit, it is then time for you to change their car seat and move them up to the next stage".
The i-Size System
The i-Size system is a European standard which was introduced to Ireland in 2014. This system mandates children to rear-face for at least the first 15 months of their lives, or up to 85cm. This system categorises by the height and size, rather than the weight of your child.
"When referencing this system, we recommend following the height guide for your child. It is also advised that your child sits in a rear-facing car seat for up to 4 years. When your child is rear-facing it increases support to their head, neck and vital organs. It also offers additional protection should there be a side or frontal impact" says Amanda.
The i-Size system is also developed in-line with the Isofix system, which means your car seat slots into anchor points located on the car's chassis. The majority of vehicles from 2007 onwards now have Isofix points fixed in the rear seats. When it comes to testing, seats in the i-Size system must pass frontal, rear and side impact tests.
"At Bygge Bo, we advise opting for an i-Size car seat for your child's first and second stage seats, so that rear-facing can continue for as long as possible, which studies have proven is much safer in the event of a collision" says Amanda.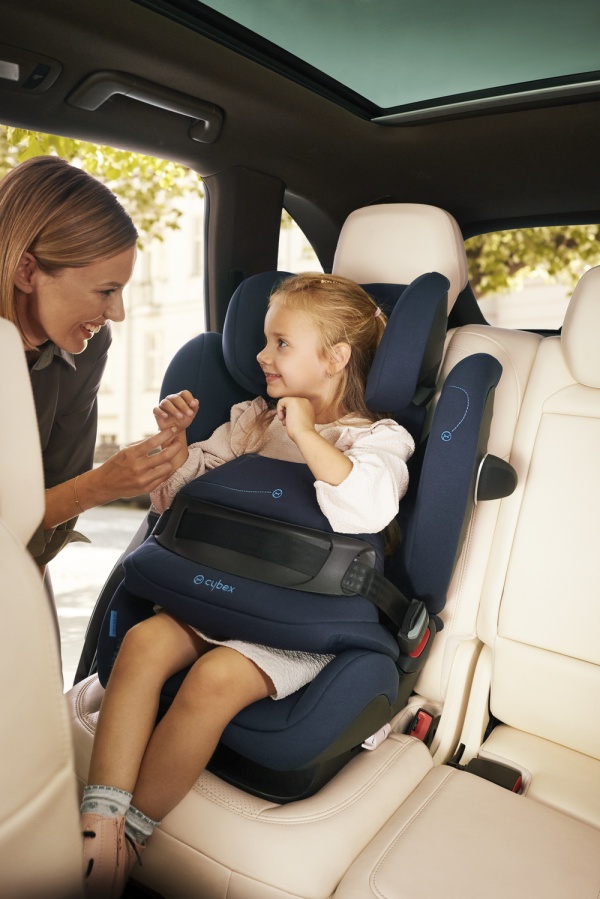 Additional Car Seat Tips
As a general rule, if your child's eyes are level with the top of the car seat they are sitting in, then they have outgrown their current seat.
Keep your child in the lowest weight / height group for as long as possible and do not move them to the next stage too early.
If your child's feet are hanging over the edge of the seat, this does not mean they have outgrown their seat. If your child's head is above, or approaching, the top of the seat then it is time to move them to the next stage.
It is always recommended to buy a new car seat. Purchasing a used seat can be tempting, however, the seat may have been involved in a previous collision, and as a result, may have hidden weak or damaged points.
Buying a car seat? You can view the full range of Bygge Bo car seats here.