A Dublin primary school teacher undertook an experiment to demonstrate the power of social media to her students.
She wanted to highlight how social media can be both powerful and dangerous to her young students.
To do this she simply wrote a note outlining the experiment and posted it to Facebook, asking other users to share it.
The note reads "I'm talking to my class about how powerful and dangerous social media can be."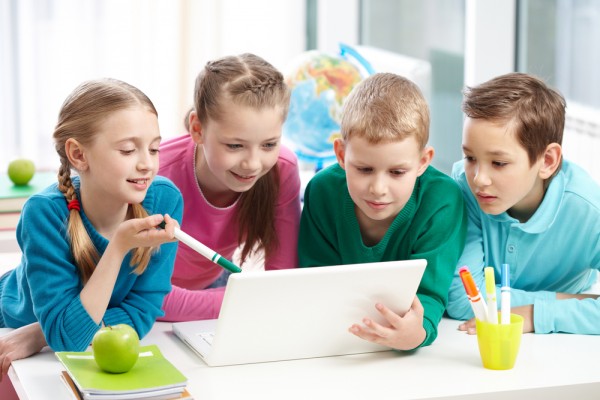 "I want to show them how quickly a photo or post can be seen by lots of people."
"We are in Dublin, Ireland, please let us know where you are."
"I only have 24 hours! Thank you. Miss Mc Partland."
Deirdre said: "I wanted to highlight to the class how easily news can spread in today's society while also addressing the issue that not everything we read is true and so unfortunately sometimes can lead to the misuse of media".
The aim of the experiment was to show her 10-year-old students how often an image could be shared within 24 hours.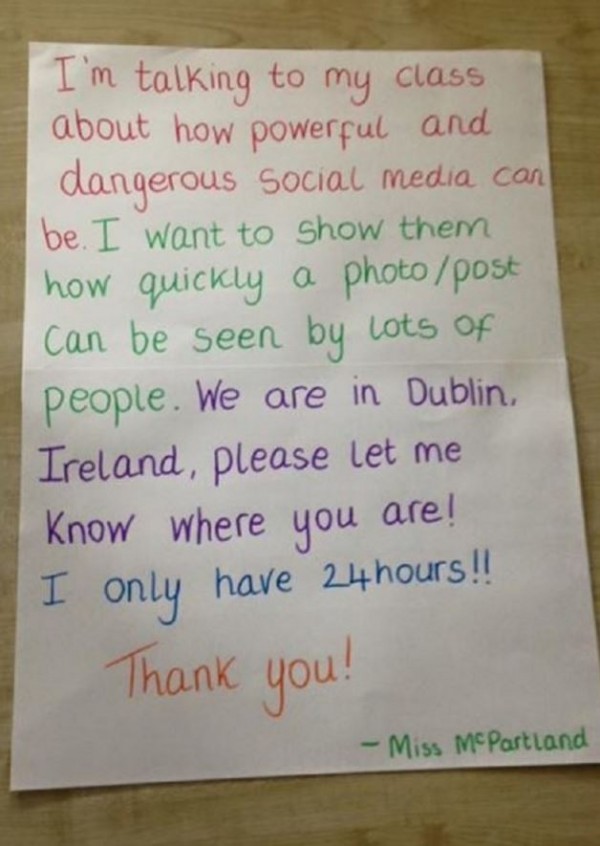 Since she posted it, the original post has since been shared all over the world– over 14,500 times, with Deirdre admitting she'd been overwhelmed by the response received.
It's been shared as far as the US, Canada, Brazil and Congo.
It's certainly a timely lesson as this week, concerns were raised about children being bullied on the controversial SimSimi app.
The app – which was the most downloaded app in Ireland – allows users to view anonymous, and often insulting, messages left about them by typing in their name.
The anonymous chat app has since removed access to users in Ireland, according to The Irish Independent.
There's an app in circulation(simsimi) It looks harmless,but can be used anonymously to cyber bully. Please remove from your child's devices pic.twitter.com/TmlxHsKBk1

— St Mary's HS Newry (@StMarysHSNewry) March 27, 2017
This follows criticism of the app by students, teachers and parents.
Schools have been urging Irish parents to talk to their kids about using SimSimi and cyberbullying.
Social media can be a breeding ground for bullies and trolls also and more kids are encountering cyberbullying.
Katie Price recently launched an official petition against online bullying, after she revealed her disabled son Harvey had been subjected to horrific online bullying.
Katie revealed bullies had made cruel memes of her son and added nasty captions to photos of Harvey.
Please sign my petition if you haven't already. Online bullying and trolls NEED to be stopped! https://t.co/fLHoG0FXB0 pic.twitter.com/QYLR4nD9xr

— Katie Price (@MissKatiePrice) March 29, 2017
The former glamour model shared examples of these online to highlight how people were making fun of her son.
Meanwhile, a report last year showed one in five Irish children have experienced bullying on Facebook.
We're really impressed by this teacher's lesson and hope her students are paying attention.