Elastoplast announces the launch of Green & Protect plasters, the brand's first climate-neutralised plasters, marking a significant step towards making wound care products sustainable.
The new Elastoplast Green & Protect plasters are 100% climate-neutralised, which means all electricity used in their production comes from 100% renewable sources with all unavoidable emissions compensated for via certified afforestation projects. This helps contribute to climate change mitigation through planting new trees or even entire forests.
As a leading healthcare brand and experts with over 120 years' experience in wound care products, Elastoplast has worked to combine its trusted quality and performance in wound protection with sustainable practices and materials, so consumers needn't have to choose between their health or that of the planet's. All key components in Elastoplast Green & Protect plasters have been designed with sustainability in mind whilst still offering extra strong adhesion and the reliable protection of the brand's trusted Bacteria Shield. All wood, paper, and carton used is derived exclusively from responsibly and sustainably managed forests.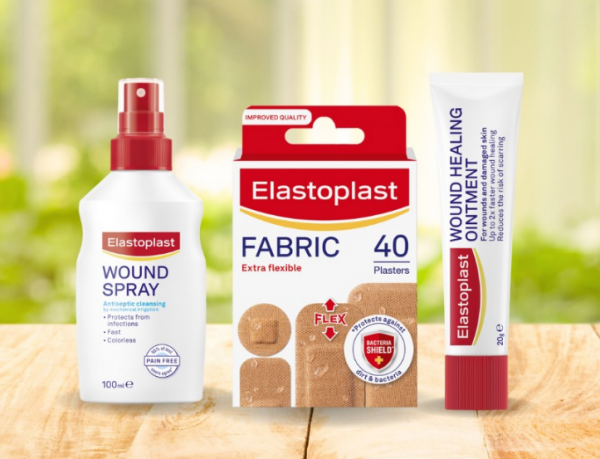 The trusted family-friendly brand also offers everything you need to help cleanse, protect and heal. Parents can follow a simple routine to help ensure their youngsters get the best care by using Elastoplast's Wound Spray, Healing Ointment and plaster.
The Wound Spray helps to cleanse, acts fast and is pain-free. After the spray is applied, the Healing Ointment speeds up the healing process and reduces scarring. To provide full protection and safeguard against bacteria, apply an Elastoplast Bacteria Shield plaster.
For more information, visit www.elastoplast.co.uk. Elastoplast products are stocked in most pharmacies and supermarkets nationwide.