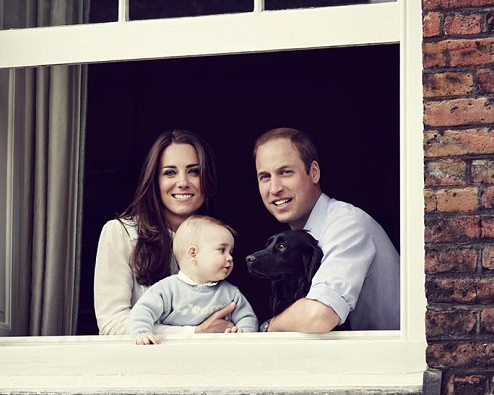 It looks like the Duke and Duchess of Cambridge's dog, Lupo, is set to become just as famous as his owners.
A new children's book that is coming out, called The Adventures of a Royal Dog: Lupo and The Secret of Windsor Castle will soon hit bookshelves.
The book is being written by Aby King who says that her story focuses on "the royal bond between Lupo and the baby prince."
Aby got the idea for the book when she heard about the type of dog the royals had got, as she herself has a cocker spaniel named Lily.
She began to imagine the differences a royal dog would encounter. She said: "I started to think about what life as a royal puppy, with palaces and parks at your disposal, might be lie ... I began to see the scope for mystery and adventure – secret passageways and tunnels in royal palaces, portals to other times."
Other members of the royal family will also appear in the book such as Prince George's parents and the Queen.
The book is set to hit bookshops in September of next year.