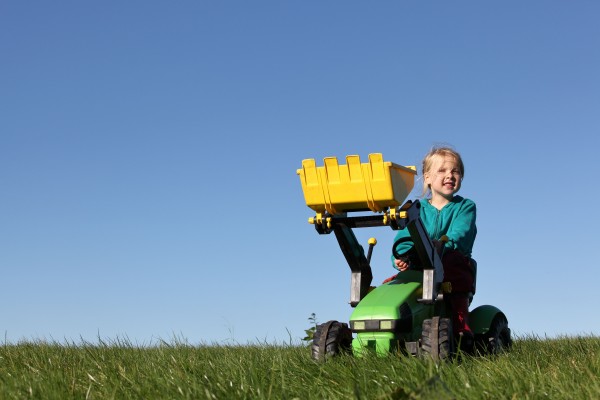 Whether they live in the countryside or the city, kids have long been fascinated by the workings of a farm.
And it can be only a good thing – learning about farm life gives children an appreciation for the hard work that goes into making the food they eat each day, it piques their interest in the science behind the growth of plants, veg and fruit, and it encourages them to get out there and engage with nature.
So with that in mind, we've compiled the ultimate farm toy gift guide, featuring quality brands Rolly, Bruder and Siku. These fab toys will develop 'small world play', and encourage kids to learn about farm life in a practical and fun way.
Bruder New Holland TG285 Tractor with loader – Scale 1:16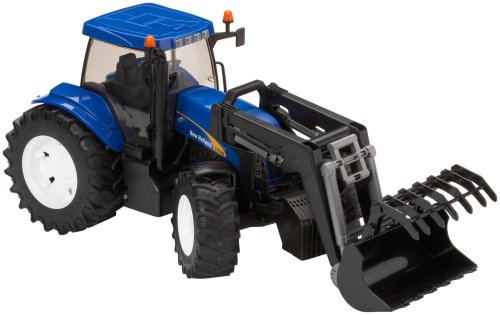 Just like the real thing, this New Holland Tractor features life-like features such as a towbar, openable bonnet and a detachable and fully functioning front loader.
Age 3+ RRP €40
Bruder John Deere 7930 Tractor with Frontloader and Tipping Trailer – Scale 1:16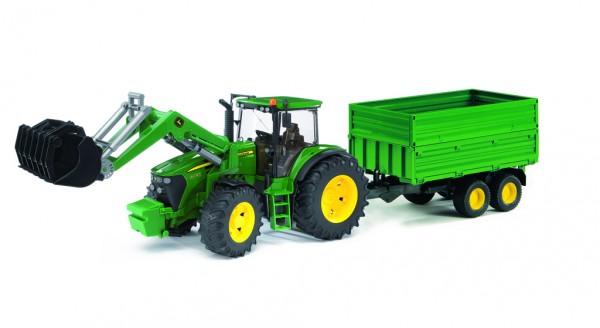 This life-like John Deere 7930 Tractor comes complete with a front loader and a detachable rear tipping trailer. Robust and durable, this toy is perfect for indoor or outdoor play.
Age 3+ RRP €50
Bruder John Deere Gator 855D with driver – Scale 1:16
Suitable for even the toughest terrain, your little one will be able to travel around the farm in style with this toy. There's even a Gator driver included, decked out in his John Deere uniform.
Age 3+ RRP €30
Rolly John Deere Tractor with Trailer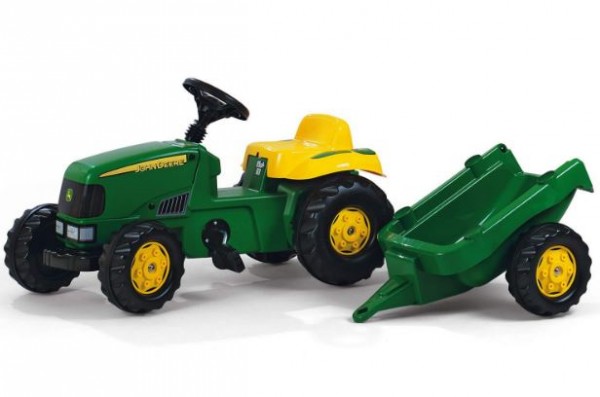 Fear the Deere! This tractor, in the iconic John Deere green and yellow, comes with an attached trailer.
Age 2+ RRP €60
Rolly New Holland X-trac with loader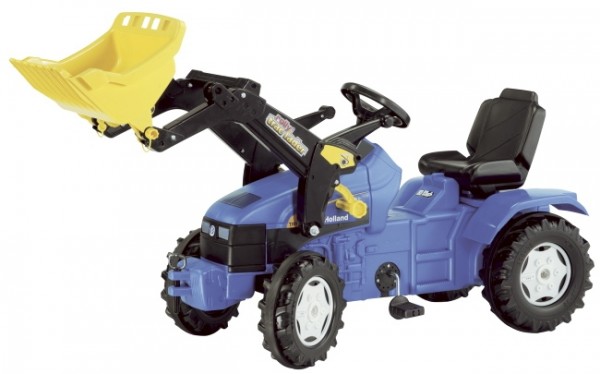 The Rolly New Holland X-Trac and loader, featuring an openable bonnet and a loader, is a strong and sturdy toy suitable for indoor and outdoor use.
Age 5+ RRP €180
Rolly Fire Unimog with gears and brake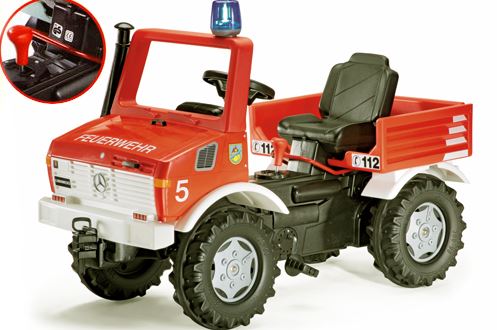 Featuring two gears and a manually operated brake, this ride-on fire engine comes with an emergency flashing blue light the kids will LOVE.
Age 4+ RRP €200
Rolly Fire Water Tanker with Pump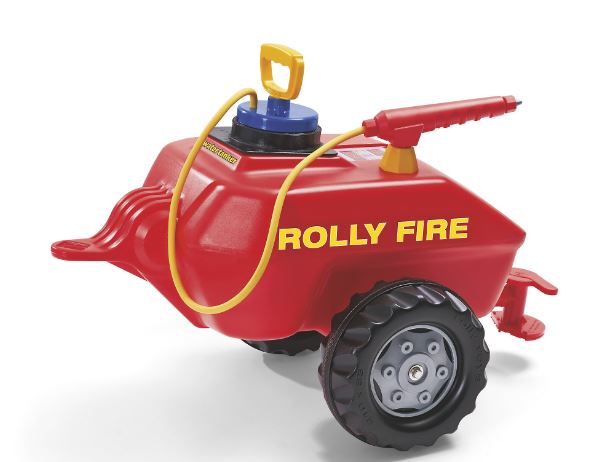 Compatible with the Rolly Fire Unimog, or any other Rolly tractor, this water tanker can be filled with water, which can then be pumped out with the water sprayer up to a distance of five metres.
Age 4+ RRP €50
Siku Fendt 1050 Vario – Scale 1:32 Die Cast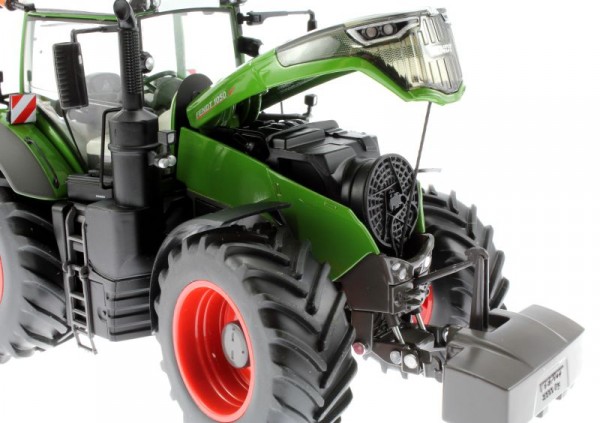 This tractor perfectly captures the details of the original. Compatible with other Siku attachments and implements, it also features a removable cab and openable bonnet.
Age 3+ RRP €33
Siku New Holland with Single Axle Abbey Tanker - Scale 1:50 Die Cast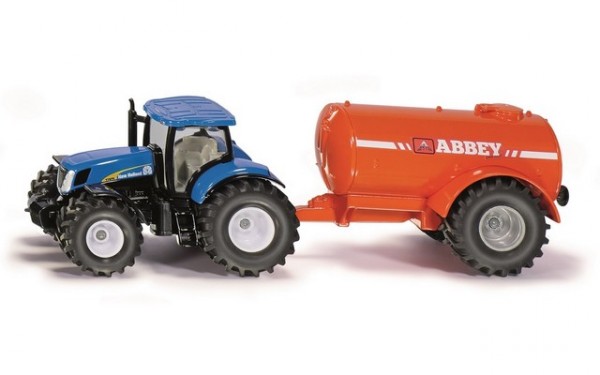 Whether they're playing indoors or outdoors, your little farmer's imagination will run wild with this miniature New Holland Tractor and Abbey Tanker, a perfect replica of the real thing.
Age 3+ RRP €23
Siku Horse Transporter – Scale 1:50 Die Cast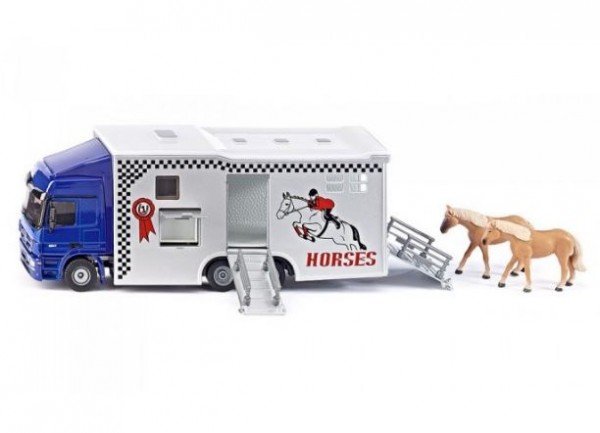 This transporter offers plenty of room for horses in its spacious boxes. Along with its detachable roof, the folding steps and opening rear door allow plenty of opportunity for creative play.
Age 3+ RRP €35
These fab farm toys are available to buy nationwide from all good toy stores. For more information, competitions, tips for getting your children engaged in creative play, and for any queries about farm toys, check out the brilliant farm resource Fun On The Farm.