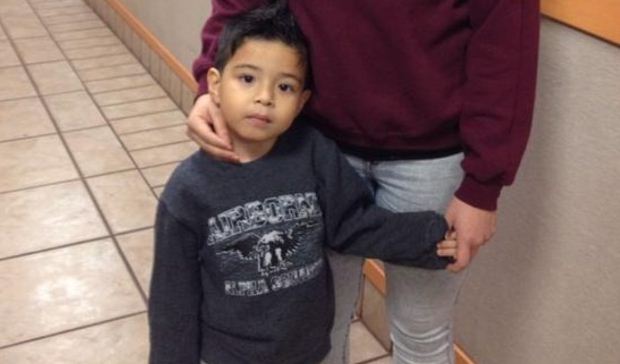 One very brave boy from Utah is now the proud recipient of an honorary junior police officer award, after leading law enforcement to his location following his abduction.

Three-year-old Aiden Barrios was sitting in his mum's car, waiting for her to return from dropping a child into nursery, when he was driven away be an opportunist thief who noticed that Aiden's mother had left the engine running.

Upon seeing her child being taken, Elizabeth Barrios reportedly cried: "My baby- what are they going to do with him?"

Officers, in a bid to get the thief to release Aiden from the vehicle, called Elizabeth's phone and were surprised to hear little Aiden's voice answer in reply.

Informing law enforcement that he had been abandoned after the thief decided to flee the vehicle, the brave toddler stayed calm while awaiting his rescue.

Aiden, who was thankfully unharmed, helped police officers locate him in a nearby carpark by beeping the horn continuously until help arrived.

Twenty minutes after the shock occurrence, Aiden was safely back in his mother's care and hailed a hero by assisting police officers.

Well done, Aiden!