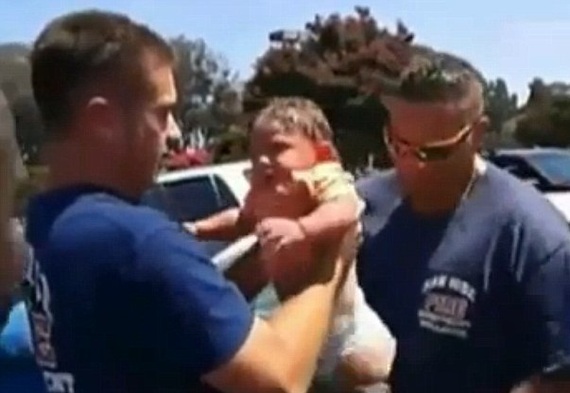 Firefighters in San Jose narrowly saved a little boy's life after he was locked in a car in the baking sun while his mum ran errands.
People in the car park noticed the toddler crying in the roasting car and quickly called the authorities.
Temperatures inside the car had reached nearly 45 degrees Celsius by the time firefighters managed to open the lock.
The two-year-old was quickly carried to an air-conditioned ambulance where he was stripped off and cooled down.
"You know we had the air conditioner going on. We tried everything we can just to bring the patient's temperature down," a paramedic at the scene said.
The mother of the toddler told detectives that she had only gone into the shop for a few minutes, but she could now be facing child neglect charges.
"Obviously, whatever the mother explained to the officers there at the scene and to the detective, all that's going to play into what the DA decides to do with this case," Officer Albert Morales of the San Jose Police Department said.
So far in 2014, 26 children have died after being left in hot cars in the United States.