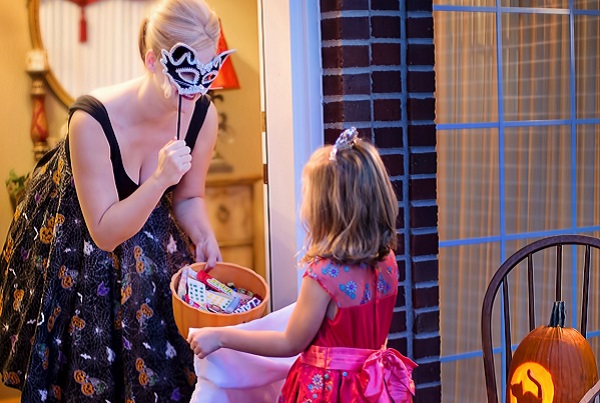 Although Halloween is a difficult time for many children with special needs, parents can take steps to make it enjoyable. Halloween is challenging for our special children because of:
Changes in their routines

Sensory overload from noises, costumes, decorations and lighting

Lack of social skills for trick or treating

Food sensitivities and/or limited diets
Most children look forward to Halloween, and we want all children to share in the fun. Here are some ideas to plan a Halloween your children with special needs can enjoy.
1. Make a plan with your child
Knowing what to expect alleviates a lot of children's anxiety. Preview the route your children will follow while trick or treating. Show them the path in daylight and at night, as things look different in the darkness. Allow time for a sensory break and pick a place your children can relax away from other trick or treaters.
Use pictures and videos to show your children the types of costumes people wear, Halloween decorations and introduce them to scary sounds they might hear while trick or treating. Social stories are a great way to teach children about new experiences including Halloween. Make your own social story or download one from the internet. For tips on creating a personal Halloween social story check out the
website
of Speech and Language Kids. For free, printable social stories about Halloween, check these sites: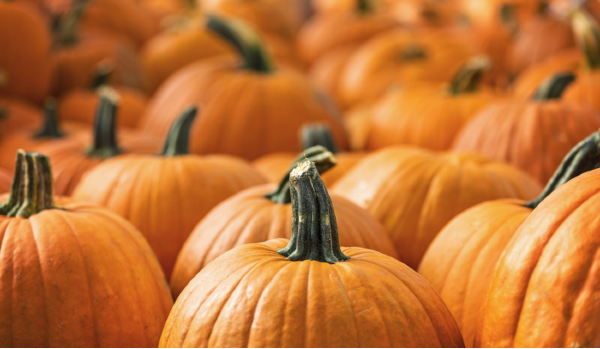 2. Practice
Teaching children what you do when trick or treating also helps reduce their anxieties. To help them understand, use simple language and break the process into small steps. If possible, use pictures to show each step as many children with special needs are visual learners. Allow time between each instruction to ensure your child understands. Here is a sample step by step breakdown of trick or treating which you can adapt for your child.
Go to the house or apartment.

Knock on the door or ring the doorbell.

Have your trick or treat bag/bucket ready.

When the door opens, say trick or treat.

Stand at the doorway – do not go into the house or apartment.

Hold your bag or bucket in front of you and let the person put your treat in it.

If the homeowner tells you to choose from a bowl – only take one treat unless told otherwise.

Don't ask for more treats.

Say thank you even if you don't like the type of treat.

Don't hang around after you say thank you.

Go back to your parent or group.

Don't open, taste or eat any treats until your parents say it is okay.
Practice this routine a few times at home. Then, have your children practice with a neighbour or friend.
If your children are nonverbal, make small cards with the words "Trick or Treat" that your children can hand out while trick or treating. If you want, put more information on the card such as "Hi, my name is John and I can't say 'Trick or Treat' yet. Thank you for understanding."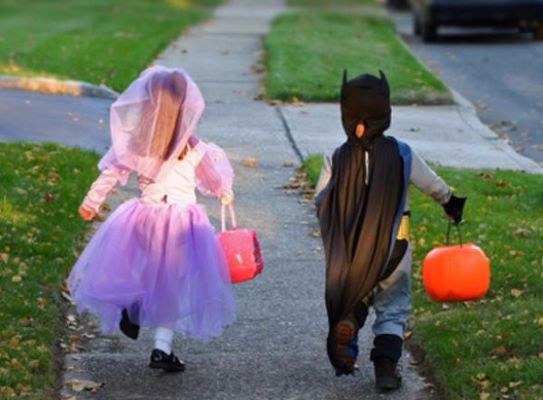 3. Costumes
Be flexible about your children's costumes. Some children hate the idea of costumes and refuse to wear them. Don't force costumes on them. Let them trick or treat without them. Alternatively, ask if they will wear face paint or carry a scary sign or object while trick or treating.
Parents need to ensure their children's Halloween costumes are safe. If your child does wear a costume, you need to do a few safety checks to:
Make sure their vision isn't blocked by a mask or part of their costume.

Check that they can breathe easily.

Look for a flame retardant label.

Check for tripping hazards such as a part of a costume that drags on the ground or shoes that are too big.

Attach high visibility strips or have them wear a high visibility vest.

Give them a working flashlight to take with them.
Have your child wear the costume at least once before Halloween to make sure it is comfortable, and there aren't any annoying tags, etc.
If your children use a wheelchair or cane, there are lots of ideas for costumes incorporating these aids into Halloween costumes. Check out these websites for ideas: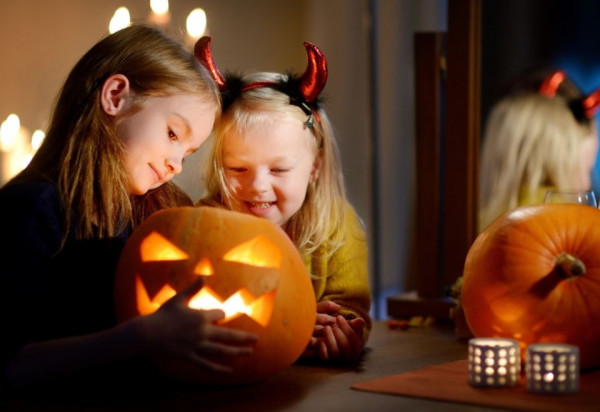 4. Trick-or-treat alternatives
For some kids, trick or treat is just too much. This doesn't mean Halloween cannot be a fun experience for you and your child. Plan a unique activity to celebrate Halloween in a way that is comfortable for your child. Here are some ideas:
Trick or treat at a local shopping mall or museum.

Check for activities at local churches and community organisations.

Bake Halloween treats and bring them to friends and family, or a local shelter.
Whatever you decide to do with your children for Halloween, remember the idea is to have fun and not to increase you or your child's stress levels. Happy Halloween!