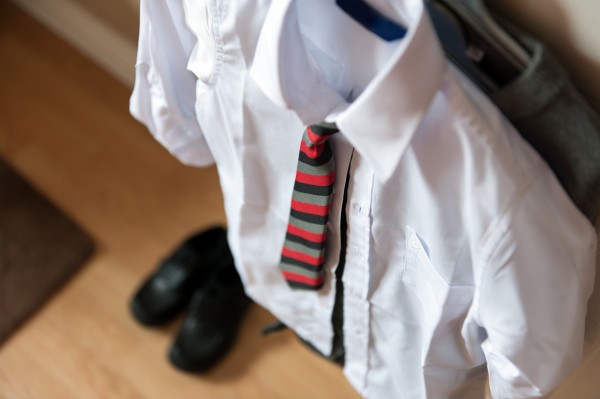 Schools will have to let parents rent books and allow them to iron on uniform crests, in new measures introduced by the Department of Education.
Minister for Education Richard Bruton announced these cost-cutting measures today, to reduce the costs of uniforms and school textbooks for parents.
Book rental schemes will also be a requirement in all schools, so that parents can purchase generic products as opposed to branded ones. Schools who fail to comply with these measures will receive less funding for day-to-day up-keep.
This will also prevent retailers selling uniforms and materials from holding a monopoly over schools.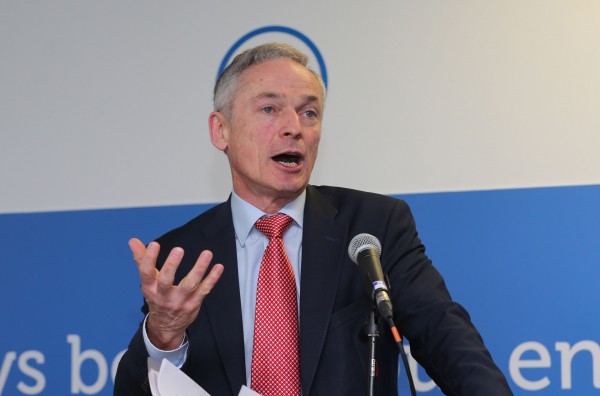 Bruton will later today publish a circular to schools laying out the full extent of these measures:
Only 'iron on' or 'sew on' crests should be used

All elements of a school uniform should be purchasable from various stores

Wherever possible, generic rather than branded items should be specified (e.g. uniform, clothing, IT tablets, sports equipment, etc.)

Provide parents with a list of all required items and indicate the likely costs of these required items at best value stores

Provide a book rental scheme

Ban the use of workbooks which cannot be reused

Where an exclusive supply arrangement applies, it should be tendered for regularly.
Minister Bruton announced these measures at the Irish National Teachers' Organisation (INTO) conference today.
The three-day conference will end tomorrow. The issue of pay parity between teachers has been a major point of contention. Teachers recruited after January 2011 started on pay scales substantially lower than their colleagues.
Incoming INTO president John Boyle has called for a fast-tracked Landsdowne Road Agreement. The Landsdowne Road Agreement was put in place to begin reversing pay introduced for public sector servants, and is expected to end in 2018.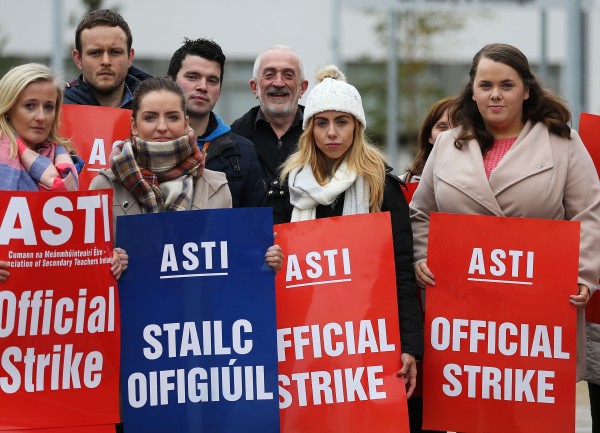 Meanwhile, the ASTI is holding their annual conference today in Kerry, where the issue of pay scales will also dominate the agenda. The ASTI abstained from Landsdowne Road in 2011. Minister Bruton will attend the conference but is not expected to deliver a speech. ASTI conferences have given education ministers of the day a hostile reception in the past.
The ASTI is refusing to co-operate with junior cycle reforms, and it is the only public service union not to have accepted the Lansdowne Road Agreement (LRA) on post-austerity pay restoration.
The ASTI recently spoke to MummyPages about the impact pay parity and job instability would have on the future of Irish education.
According to the Irish Independent, a recent meeting of the ASTI executive committee was told that 446 members had resigned in January, February and March (most of them in March) - a level that would be regarded as unusual in the teaching sector in these months.
An ASTI spokesperson would not comment on the figures, but said membership levels fluctuate from month to month, and the Union only does an official count, annually, based on membership on December 31.
The ASTI conflicts have closed schools due to strike action and disrupted the assessment of junior cycle students, while its members are losing out on improved pay and conditions because they have not accepted the LRA.