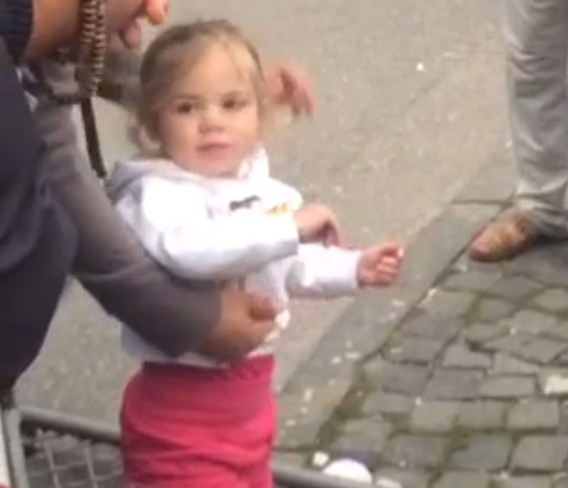 We have all seen the harrowing pictures of refugees travelling across Europe in search of a better life for their families.
The tragic death of three-year-old Aylan Kurdi from Syria touched all our hearts, and the recent viral video of a Hungarian camerawoman deliberately tripping up a man and his child left us all in shock at the cruelty of people.
However, a vine to go viral recently has restored our faith in humanity, as a German toddler is seen handing a young refugee a gift to welcome them to their country.
The vine, which was uploaded by NBC reporter Cassandra Vinograd and captioned, "This sweet moment... A young German girl and a newly arrived young refugee", has been shared over 470,000 times since it was first posted.
What a wonderful video!