Schools around the corner and preparing your children for back-to-school time can be difficult. There's lots to worry about like uniforms, books and making sure your little ones have everything they need to keep them at their best throughout the school year so they can work to their full potential.
But books and pencils aren't the only things that keep them performing their best while in class. It is so important to ensure their immune system is in good working order to help support their energy levels and brain function throughout their busy school days.
If your children aren't energised and feeling the best version of themselves, they may find it more difficult to focus in class and harder to thrive while they're working. Nobody wants to think of their child feeling sluggish while in class or finding it hard to concentrate, and that's why you should add Junior Revive and Teen Revive to your back to school shopping list.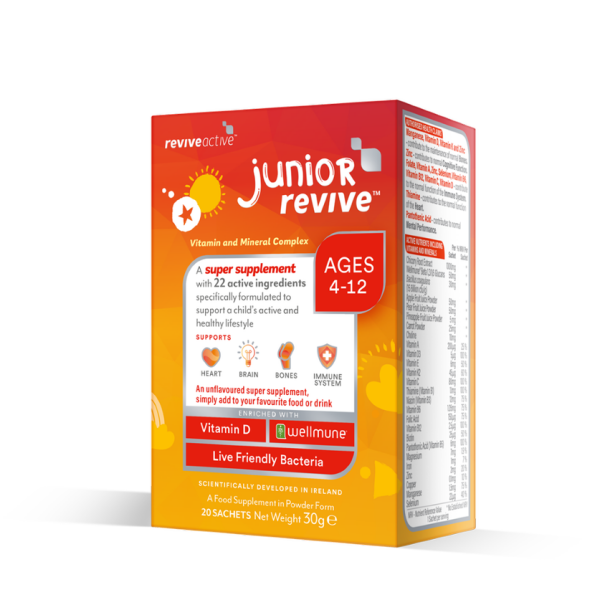 Junior and Teen Revive are packed full of 22 active ingredients that helps support energy, heart, brain, bones, and immune system for when your children return to school. This includes 18 Vitamins & Minerals, along with Wellmune®, live friendly bacteria and fibre. They are scientifically formulated which means that they're free from binders, fillers, and colours to ensure your child is getting the best support to their diets.
Junior Revive is created specifically for children aged 4 to 12 years old and Teen Revive is for those aged 13 to 18. The best thing about these super supplements is that they are unflavoured, so they can be easily incorporated into your morning routine. No more struggling to get your children to take extra vitamin tablets or have unappealing drinks or liquids, because Junior and Teen Revive can simply be added to yoghurt, smoothies, juice, porridge or even water as it comes in a powdered sachet.
You won't have any extra steps to do, just easily work it into what your children already have for breakfast in the morning before school. It's that easy!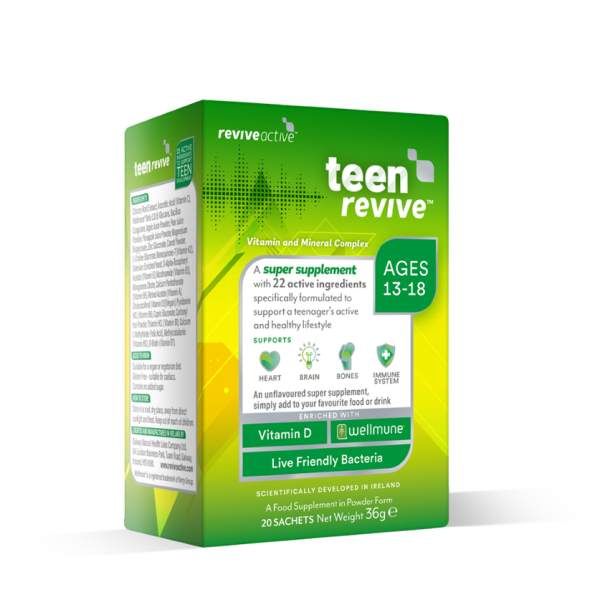 Each box of Junior and Teen Revive has 20 sachets, which is equal to one month's supply, as your children can add it to their Monday to Friday school morning routine and have the weekend as two supplement free days.
With children not having their normal routine to stick to over summer, incorporating Junior and Teen Revive into their school routine will be easy in the coming weeks because it is so versatile.
Ensure your children have every chance to perform at their best with a boost in their energy levels, immune system and brain function from Junior and Teen Revive this coming school year.