​The children may only have just finished up for their Summer holidays but as Mums and Dads throughout the country will know, the 8-week break will go by in the blink of an eye and in order to avoid the last minute Back to School panic it is best to get your prep done nice and early! My Nametags (www.mynametags.ie) is here to help make the process as stress free as possible for busy parents, with their personalised name labels ensuring that all your children's school belongings and clothing are easily identifiable!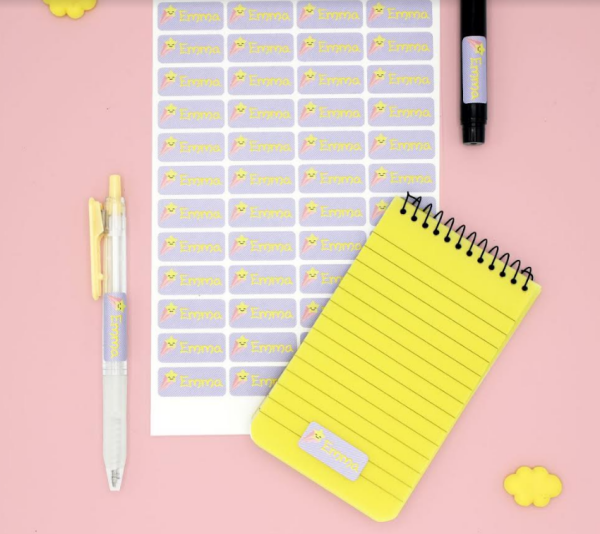 With a large array of designs to choose from your child will love adding their only personality to their personalised name labels and for your added piece of mind all My Nametags labels are antibacterial too. Available from just €16.95 per set, the labels and stickers can be used on everything from clothing, stationery, books, sports equipment, lunchboxes and water bottles ensuring that all child's belongings will be instantly recognisable.
My Nametags also offer a 10-year washing guarantee, which is unmatched in the name tag industry, and all the labels have been independently tested to the best in Ireland and the UK.
Speaking about the Back-to-School scramble, Lars B. Andersen, Founder and Managing Director, My Nametags, commented, "With two children myself I know how quickly Back to School comes around and the team at My Nametags want to help make the whole preparation process as easy as possible for parents. We pride ourselves on the quality of our personalised labels and customer satisfaction is our number one priority so we know that our labels will stand the test for wear and tear over the coming school year."
Delivery from My Nametags is super-fast and free so it has never been so easy to get your back-to-school preparations sorted to avoid any last-minute panic! To design your own set today of personalised labels for the Back-to-School 2022 / 2023 year, just visit My Nametags today.