This midterm, let your kids master the culinary basics with 'Sonas' Chef Killian Crowley in the 'from scratch junior' cookery series for little chefs
Bake through the break this springtime midterm with the chef supper club 'from scratch - junior' series. This engaging virtual series is the perfect introduction to cooking for all ages. Keep their minds and hands active with five cooking tutorials led by award winning chef, Killian Crowley packed with mouth-watering snacks and desserts that are guaranteed to excite their and your taste buds. This series will be available from Monday 21st February and includes five x 40 minutes cooking lessons suitable for even the littlest of hands. Learn to recreate staple dishes like croque monsieur, apple crumble, fried chicken, and many more delicious recipes, the perfect introduction to the fundamentals of cooking!
'from scratch' is a multi-episode experience with a guided tutorial on the creation of dishes 'from scratch'. Kids will learn valuable life skills about food preparation and flavour combinations in this educational, cook-along experience. Each pre-recorded episode is available to watch, rewind and revisit at any time for four months after purchase.
Killian said of his course, "I think cooking is one of the most valuable life skills you can have and something all kids are capable of mastering the basics of, no matter what age. I believe that small things can make big differences and if we can start early with our kids, they might integrate cooking as an activity and not a chore throughout their lives".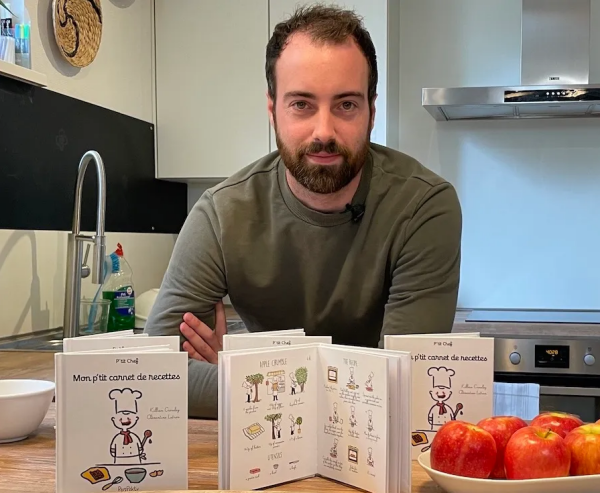 Chef Killian will be leading the charge this midterm with an exciting menu based on his recent Unicef cookbook, "My Li'l book of Recipes" which aims to inspire young chefs from any age. The book presents recipes in an accessible way and includes unique illustrations from artist Clémentine Latron. The book is available in five different languages with the majority of the €10 sale price going towards UNICEF to fight malnutrition. Copies available to purchase from the chef supper club at www.thechefsupperclub.com.
Speaking about his cookbook, Killian said: "This book is an idea that I had a long time ago. I wrote a book that I wish I had when I was a kid, where I understand where the products are coming from and the way we cook them. The simplicity and the accessibility of it as well is for me really important. Learning how to cook shouldn't be a privilege but a basic right."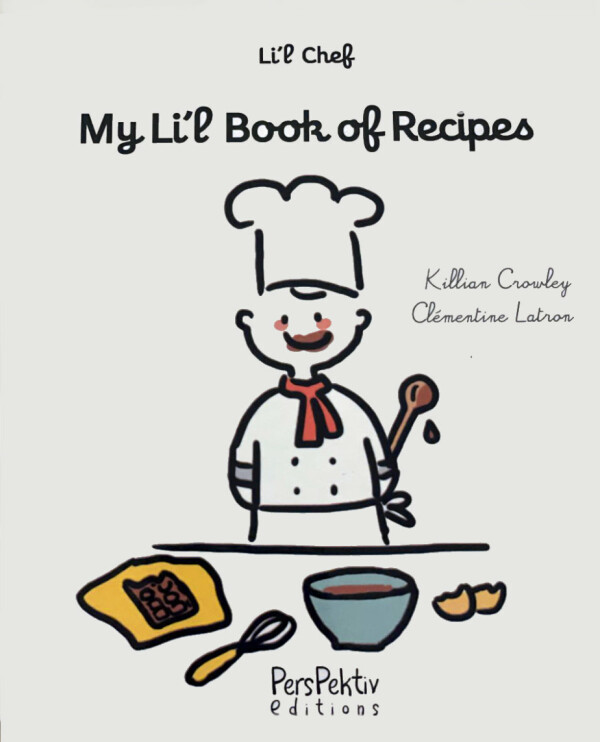 The course was filmed in Killian's own kitchen and is broken up over five episodes with each class lasting 25-40 minutes. Each episode is pre-recorded and available for unlimited playback for the next four months, allowing you to revisit your favourites and master your menu. The recipes that Killian has chosen to share on this course are;
The croque-monsieur - the perfect afternoon snack for kids to eat when they have arrived home from school or on a Sunday brunch – kids style
Apple Crumble - The easiest recipe to do with your kids that involves fruit
Röstis – a delicious way of eating potatoes, it's Killian's kind of street food when they go to the fair
Fried Chicken – this is the tastiest recipe of chicken for kids and adults!
Marble Cake - by far the most creative and easy cake to bake with kids
The 'from scratch junior' cookery course with Killian Crowley commencing Monday 21st February is on sale now at www.thechefsupperclub.com with two options to choose from;
Online course is only @ €45 for the full course, you will receive a full list of ingredients (each of which will feed four), list of utensils required for each session. Log in details that give you unlimited access to the recorded classes for two months.