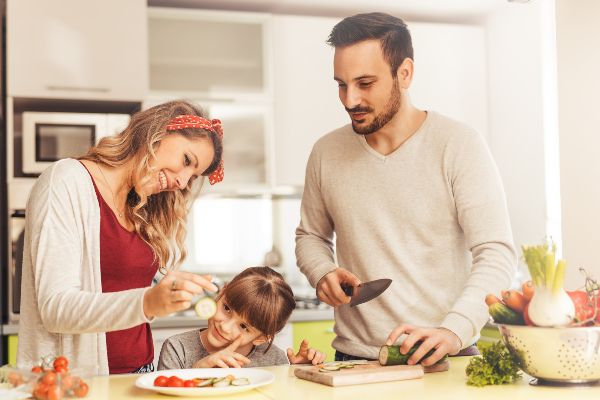 Mealtimes are something that every child remembers as an adult. Every child has at least one tale to tell from around the family dinner table, but more than that - the eating habits they get into from a young age will have an important knock-on effect on them as they grow to be adults. It's up to parents to instill this in them, but it can be easier said than done, especially if you have more than one fussy eater at home!
So how do we do it? And more importantly, how do we ensure that the whole family, and not just the little ones, get into a good mealtime routine? Below are some tips and tricks that should benefit adults and kids alike:
Get the kids involved in the preparation
Kids like to be involved in making and cooking dishes with mum and dad. They love the simple things, such as mixing ingredients - it helps them feel very grown up. Plus, the food they helped to prepare is the food they'll enjoy eating the most! This stresses the importance of the 'meal' from a very early age.
The family sit down dinner is significant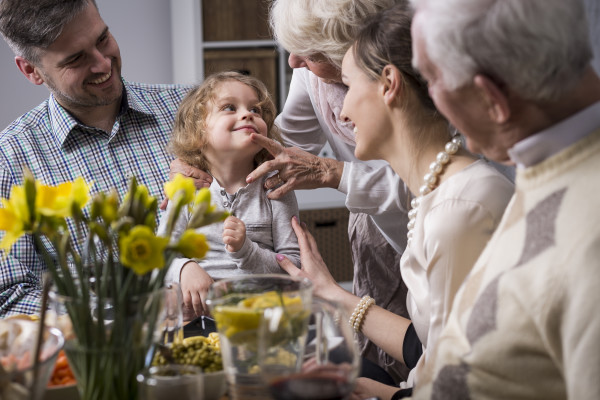 Even if the kids grumble and groan, eating together at least once a week is very important. Eating food together as a family encourages mindful eating - and sets an example when it comes to both table manners and eating well - and gets everyone talking about their day. Get the kids to come to the table hungry and let them eat what they want as opposed to forcing it - they won't ever forget to tell you they are hungry and won't starve themselves either. This will also allow them to focus on the food in front of them without distraction and enjoy their meal more.
As is understanding everyone's individual nutritional needs
To ensure the whole family is eating well, it's vital to understand which combinations of foods make for a healthy diet - and who should be eating what depending on whether they are still growing or a fellow adult. This sounds complicated, but really it just means doing simple things like continually telling kids to eat all their vegetables and making sure all meals have a healthy balance of protein, carbohydrates and 'good' fats, regardless of who is eating them.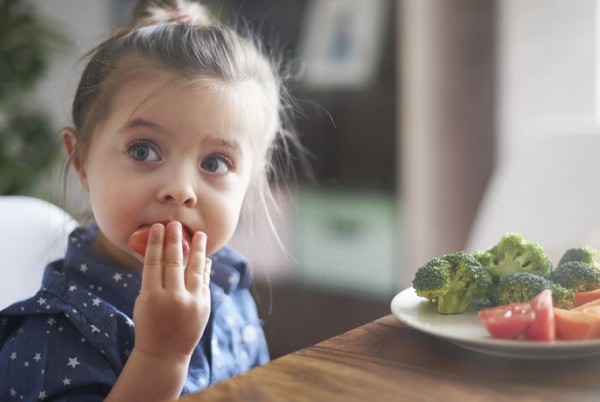 Sensible shopping will help
Doing some pre-shopping research will help ease the stress of the family shop and the meal preparation. Scout for the best deals and offers during the week and plan your meals - this will make a difference depending on whether it's a weekday or the weekend as you might want the quick and straightforward options when you're just in the door from work. Ideally, you'll save the more complicated options for the Sunday dinner, for example. And remember the food that's in the freezer - try using what you have before refilling the fridge and get creative by making things that could easily be made in bulk and eaten at a later date - think stews, casseroles, chilli dishes, to name a few.
Change is good!
One sure way to foster positive mealtimes is to change things up without repeating the same meals on the exact same day each week. Making small changes is also a good way to introduce new foods and flavours by pairing them with foods that your child is already familiar with.
Some of our MummyPages mums' favourite tips for perfect weekday meals include serving moreish Birds Eye Potato Waffles with baked flaky fish along with Birds Eye Petits Pois to introduce mild tasting fish to your child. A popular tip is serving a vegetable rich mincemeat chilli with Birds Eye Mini Potato Waffles which are easy to pick up with scoops of chilli for even the smallest of hands. Two other favourites are a boiled egg for breakfast with Potato Waffles cut into soldiers for fun dipping or a teatime snack of baked beans piled on top of a Potato Waffle.
The options to create delicious, nutritionally balanced meals any day of the week using an exciting combination of both fresh and frozen ingredients such as vegetables, peas, chicken or fish are endless. Your mid-week meals need never be hassle again!