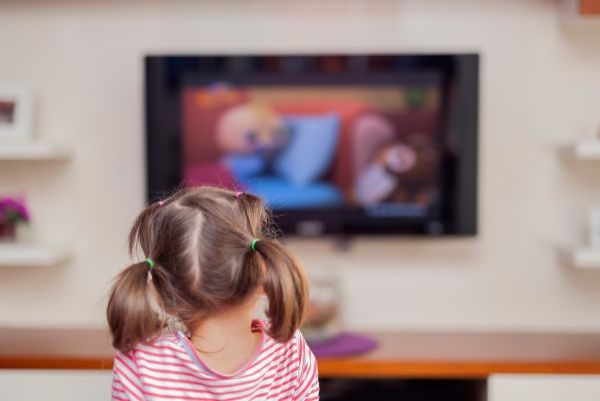 Having a television set in your bedroom has always been a bit like a rite of passage when you hit your tweens. According to new research, however, we shouldn't be too keen to get our kids on board with the tradition.
The new study, carried out by a team of scientists at the University of Iowa, has revealed that having a TV or video game console in the bedroom can have a negative impact on a child's health and academic performance.
The study, published in the journal Developmental Psychology, was based on findings from three studies which followed the progress of children for up to two years.
The aim of the overall study, led by Douglas Gentile, was to discover if there is 'a ripple effect from just putting the media in children's bedrooms that goes through to outcomes later in time'.
When they analysed the study findings, the team found that those children with TVs or game consoles in their bedrooms had a higher risk of becoming obese and performing poorly at school.
They also found that video game addiction was a very serious side-effect, with Gentile explaining: "You can't be addicted to gambling, if there is no place to gamble. Access is certainly the gateway to a wide range of effects, both positive and negative."
While these results are certainly concerning, we know how difficult it can be to refuse anything that our children have set their hearts on.
There is no magic solution for parents who don't want their children to have a TV or video game console in their bedroom, however. Indeed, Gentile suggests that the 'simple two-letter answer' is the best way forward.
"It's a lot easier for parents to never allow a TV in the bedroom than it is to take it out," he explained, in the research report.
Of course, this isn't the first study to suggest that keeping these tech gadgets in children's bedrooms can have a negative impact.
A study carried out by a team at Pennington Biomedical Research Centre, in the US, revealed equally worrying statistics.
The team found that children who keep a television in their rooms were likely to watch more TV, and were subsequently more likely to have more fat tissue mass as well as a higher waist circumference.
What are your thoughts, mums? Have you noted any of these side-effects among your own children? Would this research discourage you from letting your child have a TV or games console in their room?