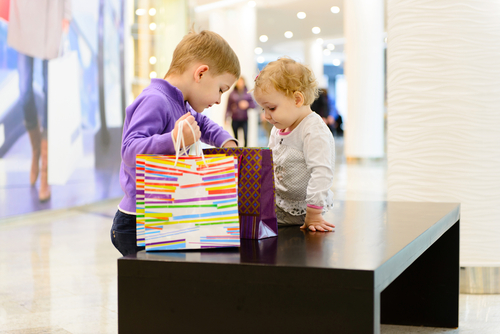 Even though our toddler's cognitive abilities are still developing, it's still important to encourage our little ones to have an active role when it comes to decision making. Here are some great ways that you can help your tot with this:
Learning to choose
While we would like to make all the decisions for our tots - it's important that they have the ability to learn how to make their own decisions. Of course you can't leave all decisions to your toddler, as in the early days they will probably make some not so wise choices (they can't wear a fairy costume the whole time). But you can let them be in charge of some minor decisions, from their favourite flavour of ice cream to what book they would like to read for story time.
Get your tot involved
Your toddler is probably still trying to understand the many feelings that they're now developing and mostly, how to behave appropriately when these feelings occur. You can help your toddler with their developing feelings by getting them more involved in expressing themselves, as well as enabling to have more of an active role when it comes to decision making. It's important to remember that our tots can change their minds numerous times and sometimes, you will be forced to make a decision for them. But with practise, your little one will soon master the art of decision making.
Choosing clothes
By the age of three and four most children are able to make decisions when it comes to their clothes. However till then, they won't care too much with what their wearing, or with their appearance in general. Your child is not old enough to choose new clothes to buy or even to select which clothes to wear, but they're certainly old enough to be entitled to some say. When it comes to shopping, try to offer them or three outfits that are all suitable for the occasion and acceptable to you, and then let them choose freely amongst those. If your little one likes the outfit in question, the less difficult it will be to get them to wear it.