We know- it's far to early to be talking about back-to-school. However, remember when you blinked, and it was mid-July? Well that's about to happen again, mums… and this time it will be mid-August. Luckily, there will be no back-to-school rush this year, especially when it comes to your kid's school uniform. That's because Tesco has us all covered with F&F's brand-new range of quality school uniforms!
As parents, we look for certain things in a school uniform. The first must be quality. These uniforms will begin the journey with your little ones in September and make their way through a year of non-stop activity. They go through the mills, from school tours to PE, from lunchtime mishaps to football in the yard. Wear and tear seem inevitable, and Tesco have kept this in mind with their new uniform range. Made with new EcoElite™ stain-repellent technology, the F&F range of uniforms will make light-work of grass stains and artistic splashes by mini-Picassos.
This range is designed to make your life easier, with minimal effort required so you can get the most out of your child's uniform. All items are completely machine washable, tumble dryable and easy to iron. The pants have reinforced knees that will protect against those school yard tumbles. Tracksuits and knitwear contain longer lasting colour seals. F&F have used 'Supercrease' resin to create permanent pleats on boy's trousers. New 'Secure Hem' features on girl's and boy's trousers will keep your child's uniform looking pristine from term to term. Also, us parents can rest easy knowing that all shirts from the new range are made with 100% sustainably sourced cotton, while the girls woven skirts are made with 30% recycled polyester. With a
100-day guarantee
* on this fab range, F&F promises parents unrivalled longevity and durability.
With quality assured, price is the next thing to consider. The end of August can be heavy on the pockets of mums and dads. As usual, F&F's high quality comes at a low price. The collection offers core items in 2 packs at amazing prices, all available in various colour.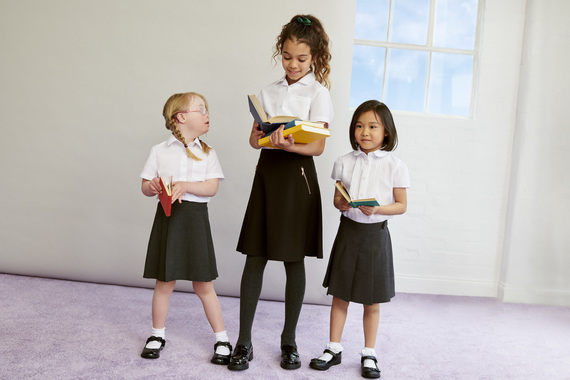 White cotton short sleeved shirts (2 pack from €3.75), grey pleat skirt (2 pack from €10), skirt with zip detail (from €7.50)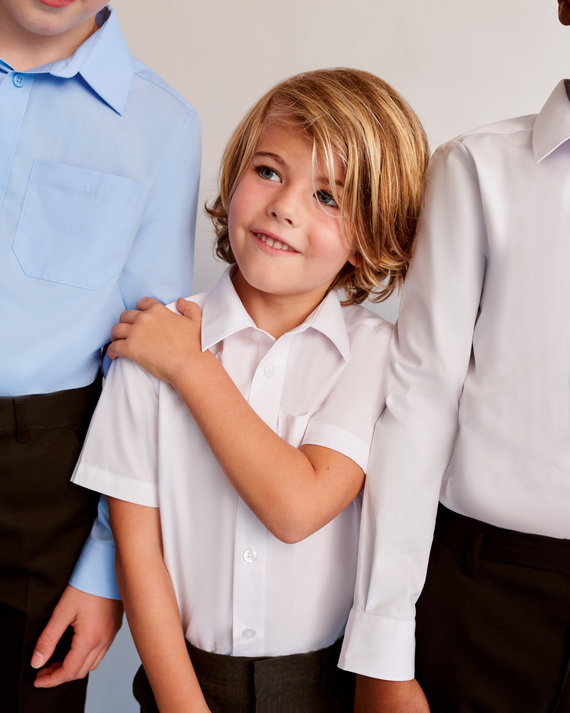 Long sleeved shirts (2 pack from €4.50), short sleeved shirts (2 pack from €3.75)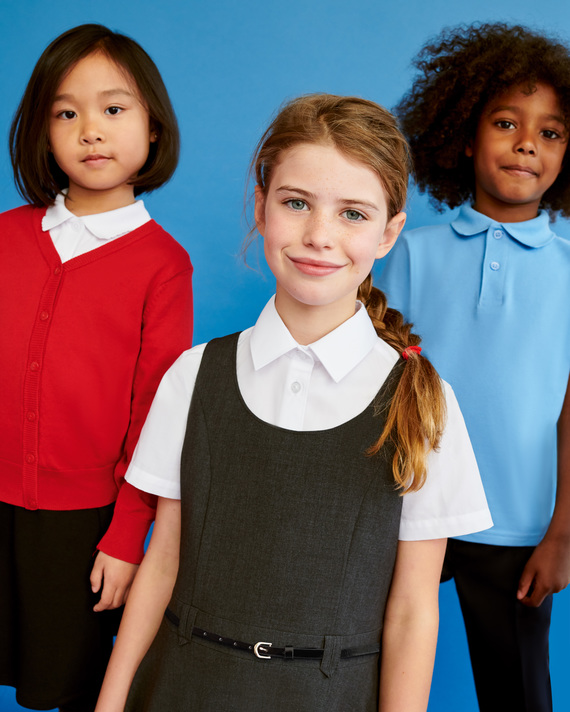 Polo shirts (2 pack from €3), cardigans (2 pack from €10), short sleeved cotton shirts (2 pack from €3.75), long sleeved cotton shirts (2 pack from €4.50), premium skater pinafore dress (from €9), pleat trousers (2 pack from €9)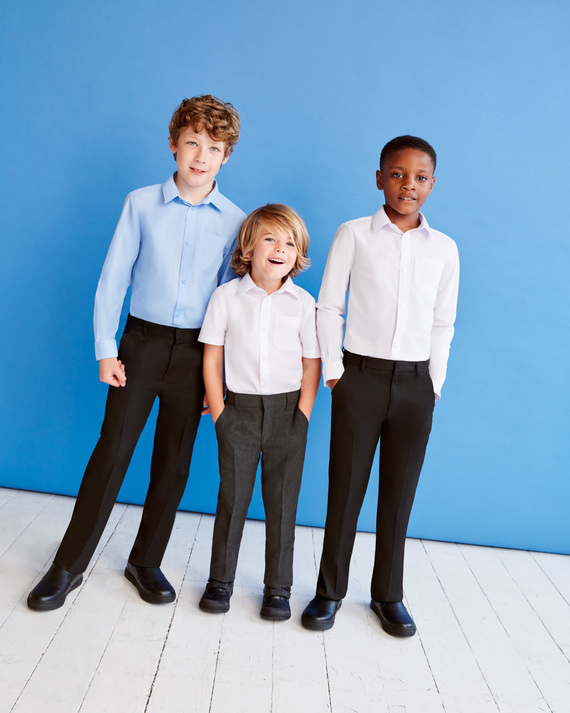 Long sleeved cotton shirts (2 pack from €4.50), pleat trousers (2 pack from €9)
These amazing quality uniforms are available exclusively at Tesco, so you can get your kid's kitted out for the coming year!
*T&Cs apply - click here for full terms on 100 day guarantee
F&F is available in selected Tesco Extras and Superstores, subject to availability.