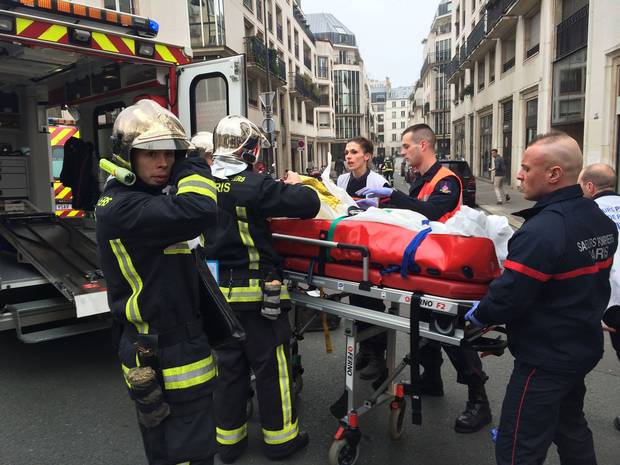 Our hearts go out to Parisian mum Corinne Rey who, upon being told her daughter would be murdered if she didn't comply, was forced to allow gunmen to enter the Charlie Hebdo building which saw the massacre of 12 staff members yesterday.

Speaking to French newspaper L'Humanite, the shocked mum said: "I had gone to collect my daughter from nursery and as I arrived in front of the door of the paper's building two hooded and armed men threatened us."

Corinne, who works as a cartoonist for the satirical magazine, recalled the horrifying moment she was faced with the gunmen, saying: "They wanted to go inside, to go upstairs. I entered the code."

Upon entering the building, the two gunmen opened fire, killing a security guard before turning their attention to members of the editorial team. Corinne and her terrified toddler hid under a desk during an attack which also saw the murder of eight journalists, a guest and two police officers.

The horrifying attack, which according to Corinne lasted five minutes, was apparently carried out in response to controversial cartoons published by the magazine in 2011.

France has declared a national day of mourning today and flags will fly at half mast for the next three days.

Our thoughts go out to all those affected by yesterday's tragic event.