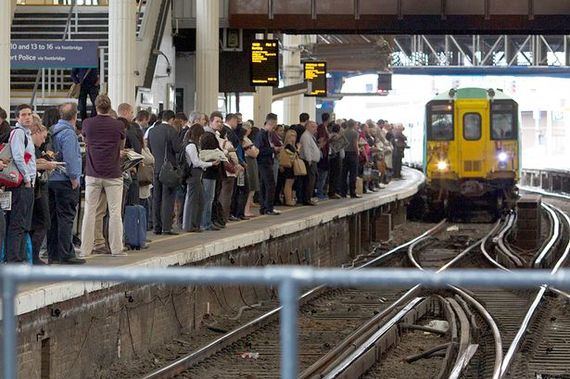 Commuters watched in horror as a toddler collapsed, suffering from cardiac arrest at London Bridge station last night. The boy was with both his parents at the time.
Witnesses tried to resuscitate the boy, performing CPR until paramedics arrived. The toddler was rushed to hospital, but tragically passed away.
One witness, Melanie Hutchinson, was waiting for a train on the opposite platform when the tragic incident occurred.
"I could hear screams of real pain, harrowing," she said. "I wondered if someone was in labour it was so intense. I was looking at the people on the stationary train. Everyone who was there was facing the scene. I don't think anyone knew what to do or what was going on.
"The tannoy asked for any nurse or doctor to go to platform 5. The train in front never moved so I didn't see anything. But those screams will haunt me."
Twitter user Dave Hart also spoke about the terrible moment, writing, "I will never get the image of that boy dying in front of me out of my head"

A London Ambulance Service spokesperson confirmed that they were called with "reports of child in cardiac arrest at London Bridge train station."
"The first of our medics arrived within three minutes of the call coming into our control room. CPR was already being carried out by a passer-by on arrival. Medics made every effort to resuscitate the patient both at the scene and on the way to hospital."