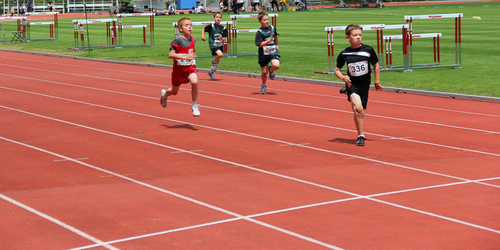 A lot of kids dream of winning the Olympics, playing football for their favourite team, or breaking the latest sporting world record. However, while for many their life goal changes every week depending on what event is on, for others it can stick. Having dreams and aspirations are important for your growing child, so it is up to you, as their mum, to help them achieve their dreams.
Talk about commitment
Not many kids are aware of just how much commitment is involved in realising their dreams, so make sure you tell them. It is important they understand that if they want to play for a football or basketball team or be a sporting star they need to commit to training - hail, rain or sun.
Sacrifices
Sacrificing things like social life and hanging out with friends is a real part of fulfilling certain athletic goals and it is vital your child is aware of this. As more and more time goes into training, there will be less and less time for other fun things. However, if it is what your child really wants, it won't seem like such a huge sacrifice to them.
Find the best training facilities
It is important that they are training in a centre or with a team that offers them the ability to progress further. Talk to coaches about how they can become professionals and get them to talk about commitment and sacrifices to your child. It will sound different coming from someone outside the family unit.
Get involved
Just like adults, kids can lose focus on their goal, no matter how much they may want to achieve it. If it is something they really want it is important you help them keep their focus. We all have our not-in-the-mood days but they need to understand that these are the days when they really need to push themselves.
Make sure they have other interests
While they may only have a limited amount of free time it is important they are not solely focused on one thing. Make sure they have other interests to broaden their mind.
Remember, this is your child's dream and while it may take a bit of a guiding hand on your part, it is important that you let them achieve their dream their own way.