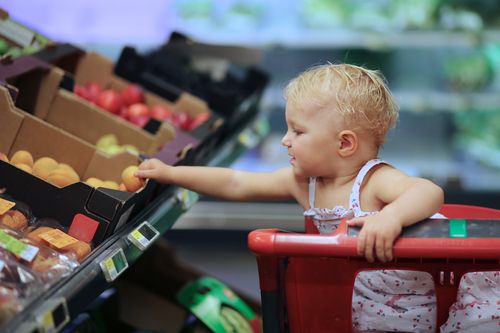 If your toddler has been known to have meltdowns in public places it can be really daunting to take them anywhere for fear it may happen again.
While there are many proactive and effective ways of dealing with those public tantrums, there are also many things you can do to avoid them (or at least try to!)
These tips may help avoid the dreaded public meltdown!
1. Be organised
Know exactly where you are going when and what needs to be got there. Make lists, create reminders in your phone – anything you need to. This will make sure you don't forget something and then have to return to the previous shop. It will stress you out and your little one will catch on.
2. Early bird
Start your errands as soon as you can. The earlier you leave the more time you will have for unplanned incidents or needing to retrieve forgotten favourite toys that can't be left behind. Even though you're halfway to the shops...
3. Napped, fed and fresh
Before you leave the house to run errands ensure your toddler is satisfied – not hungry or tired and with a clean nappy. Bring snacks, nappies and spare clothes just in case.
4. Tools
The secret to queues and waiting rooms is distraction. Pack in your bag toys, books and snacks.
5. Tired legs
Toddlers won't walk for too long before getting tired which can lead to crankiness so bring the buggy if you will be walking a bit to save your back.
6. Involve
Let your toddler feel they are helping you rather than hindering you. Let them complete small tasks such as putting the euro in the trolley or handing the cashier the chocolate bar in the shop.
7. Positivity and encouragement
Be positive about the day, make it exciting for your toddler, even if it isn't for you. Praise them when they complete tasks you requested.