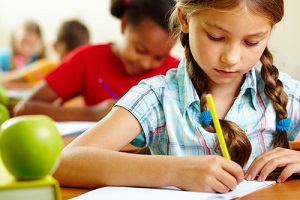 School holidays are fast approaching. Although most children are delighted, parents of children with special needs know it will be a challenging period. The end of school means the end of children's daily routines. Structure and routine are important for children with special needs. Established routines lessen children's anxieties and help them manage their daily activities.
To minimize meltdowns and help children adapt to these changes, prepare your children for this transition. Here are some tips to help you.
Before the school year ends, develop a schedule for a typical day during your children's holidays. Use the questions below for help creating this schedule.
What routines will stay the same? Bedtime, meal times, etc.

What routines will change? Dressing, wake up time, etc.

Are there particular skills you want to work on with your child over the summer? Social skills, coordination, riding a bike, swimming, etc.

Does your child need help with a particular subject this summer?

Does your child have medical or therapy appointments over the summer?

Are there exercises or other activities you need to do with your child to maintain your child's progress? Handwriting, motor skills exercises, touch typing, etc.

Is your family going away from home for a holiday?

Is your child going to a camp?

If your child will be starting a new school next year, are there steps you need to take to start preparing her for that transition?

If you are working, who will look after your child and what types of activities will that person do. Do you have a backup babysitter/caretaker if that person is sick?

When do you need to start preparing for the next school year?

Do not forget to think of yourself! As a caregiver, you probably need a break, so schedule one if you can.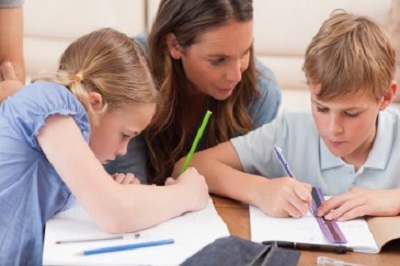 Include your children in the planning as much as possible. Write out the routine on plain paper or make a large poster. Include pictures, as many children with special needs are visual learners.
Put a copy of the summer routine somewhere prominent, like your refrigerator, so your children will get used to seeing it. Periodically review the new routine with your children as the end of the school year approaches.
Use a calendar to illustrate the time remaining until school ends and the summer routine begins. Mark off each day on the calendar with your children so they gradually prepare for changes in their routines. On days when your children's routines will change because of a family outing or holiday, indicate those events on the calendar.
Making and maintaining friendships is hard for many children with special needs, so keep your children in touch with friends during the summer break. Remind older children to get phone numbers and email addresses for their friends. For younger children, get the parents' contact information to arrange play dates. Above all else, use the holiday break to spend extra time with your children .