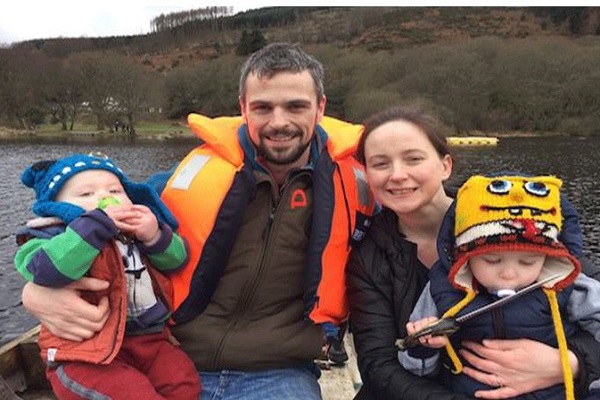 A Wicklow couple have appealed for help in saving their second son's life, after he was diagnosed with the same genetic disorder that his older brother, aged two, is also battling.
Leslie and Lynda Martin have launched an iDonate fundraising campaign in a bid to raise the funds needed to send one-year-old Ciaran to Italy for treatment.
The Martins' story began back in December, when two-year-old Cathal was diagnosed with a genetic condition known as metachromatic leukodystrophy (MLD). Their concerns were first raised when they noticed that Cathal wasn't walking properly.
As the discovery of Cathal's disorder was made late on in his journey, he was sadly given a terminal diagnosis. According to the Martins, 'the rate of deterioration for Cathal has been terrifyingly fast', and he now cannot feed himself, chew or swallow. He is fed through a tube and sits in a supported chair provided by Enable Ireland.
As the Martins were coming to terms with Cathal's diagnosis, the unthinkable happened, in February.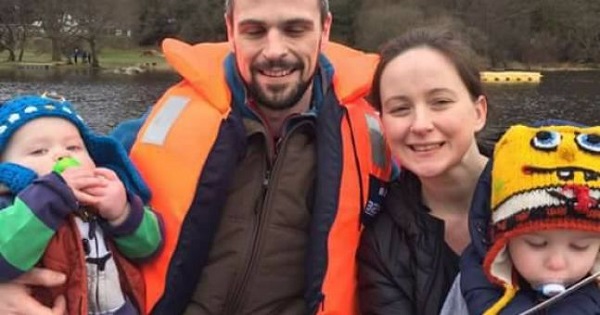 "We were advised to get Ciaran, Cathal's baby brother, tested for the same condition. On February 28, doctors told us the heartbreaking news that Ciaran, too, has MLD," they wrote.
As Ciaran's disorder is at an earlier stage, there is hope that he will benefit from a trial treatment currently on offer in Italy. While there is no known cure for MLD, this treatment has been clinically proven to delay the onset of the symptoms of the illness.
The treatment – which is partially funded – will last for six months, with the Martins hoping to start the course on March 25.
They explain: "Treatment begins with an intense Gene Therapy programme, and a course of chemotherapy, and he will require 24-hour family support and care. Our plan is that one parent will travel to Milan with Ciaran on March 25, as he begins treatment."
"The other will stay at home to look after Cathal's complex medical needs and also to look after our four-year-old daughter."
The Martins have now launched an appeal for help in raising the funds necessary to send Ciaran for treatment. If you would like to help them with their campaign, simply follow this link.