Has your child been anxious about the return to school this year? It's no surprise if they are. It's been a year or two of upheaval, so if they're sceptical about the return to in-school learning, they're not alone.
They may not believe they're going back to a normal year, nor that they will be alright if they do go back. With so much uncertainty surrounding the last 18 months it's perfectly natural to have that reaction – lots of adults are similarly worried about the situation.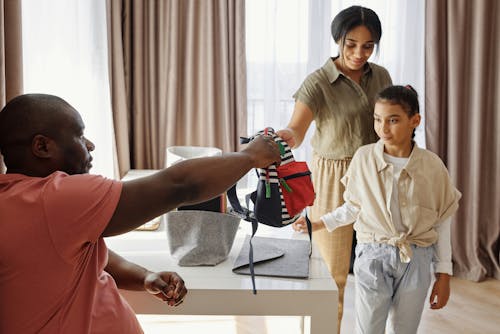 In order to help parents and children to deal with the prospect of returning to school, Wexford County Council and Wexford Libraries have collaborated on their Parenting Today Online Series to feature Dr. Malie Coyne for a talk on the anxiety children face in returning to school.
Wexford Library tweeted about the event that's happening on August 30th of Wexford Libraries YouTube Channel and Facebook page.
'Join Dr. @MalieCoyne, Senior Clinical Psychologist & Author, speaking about the anxiety children face in returning to school, & share practical suggestions using her SAFE compassionate approach from her critically acclaimed book 'Love in Love Out'.
'Malie will also dedicate time to answering your questions. Questions are welcomed and will be answered as part of the recording. Send your questions for Malie by 5.00pm on Tuesday 24th August to E-mail symbollibraryhq@wexfordcoco.ie. Complete privacy is assured.'
'Worrying and parenting go hand in hand, especially during times of change, and the return to school after summer break can bring simmering anxieties to the surface for children, teenagers & parents alike.'
Dr. Malie Coyne is a Clinical Psychologist, Author, N.U.I.G. Lecturer and an active member of the Mental Health Advisory Panel for the A Lust for Life charity.
Her first book 'Love In, Love Out - A compassionate approach to parenting your anxious child' was published in July 2020 and she also writes extensively for the Irish broadsheet newspapers, RTE Brainstorm, A Lust for Life, Mental Health Ireland, Rollercoaster.ie, and Laya Healthcare.
She is a regular guest on the RTÉ Today show, where she gives advice on child development, parenting and mental wellbeing. In consultation with Infant Mental Health Specialists nationwide, she is leading the advancement of Infant Mental Health practice in Galway and lives in Galway with her husband and two daughters.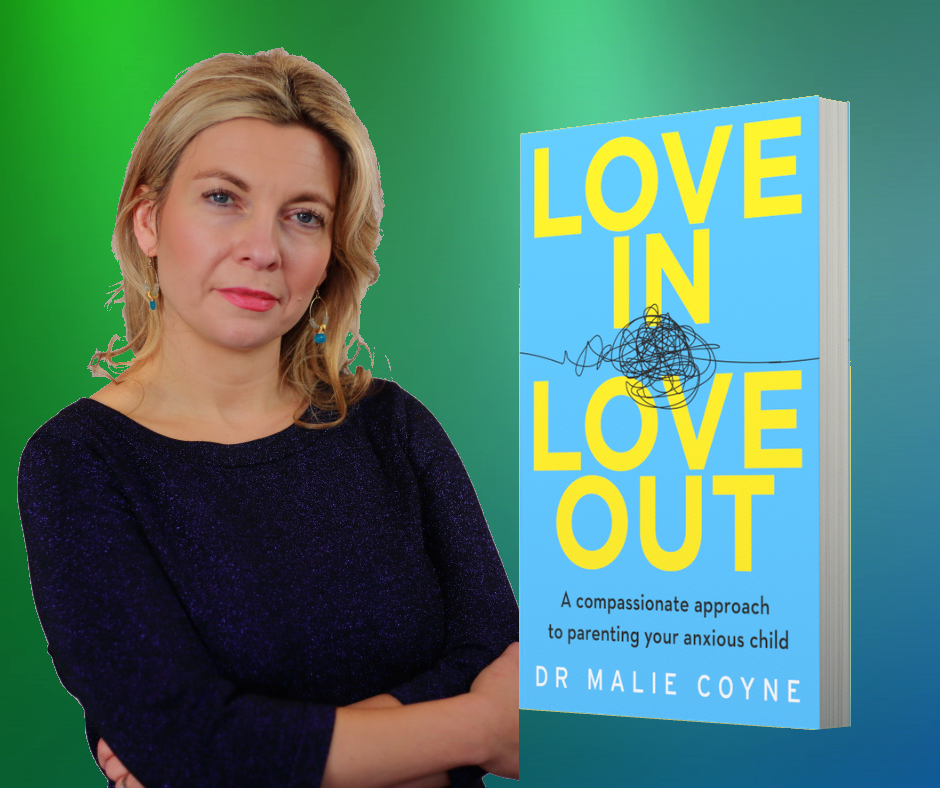 This online programme 'Parenting Today Online' is brought to you by Wexford County Council Public Library Service in partnership with Wexford Children & Young People's Services Committee (CYPSC), Wexford and their programme has featured topics like
​'Supporting Someone with an Eating Disorder' presented by Harriet Parsons, 'Developmental Checks and Care for Babies at 3 months and 9 months' Presented by Wexford Public Health Nurses and 'Recognising and Managing Emotions for Children' Presented by Emma Cahill, primary school teacher and author of 'Under the Mask'.
Check out Wexford Library's channel here.