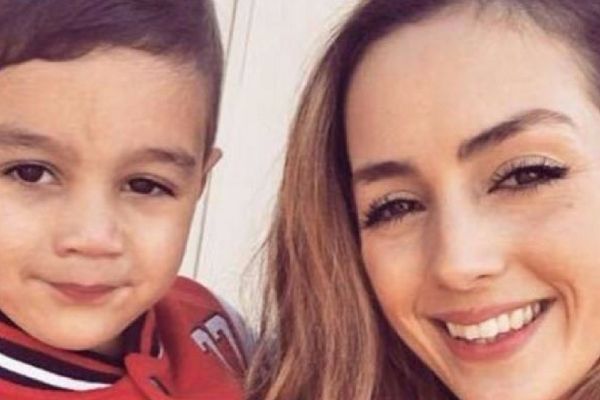 A resourceful little boy decided to hunt for batteries to power his toy car but while searching, he made a hilarious mix-up. After some rooting around in mum Heather Leroux's gym bag, Leo, aged three, thought he'd found the right ones.
Unfortunately, when he attempted to turn on his Lightning McQueen toy car, it still wouldn't go. The reason why? He had mistaken his mum's tampons for batteries and placed two into the battery slots!
Mum-of-two Heather explained she'd been busy making breakfast when Leo found her bag by the door and began searching through it.
"His 'McQueen' car has no back so I don't put batteries in in case he takes them out and plays with them," she said.
"So, for a few weeks now I've had to tell him I can't find the batteries and we'll have to get more.
"While I was cooking, he took it upon himself to go through my gym bag, empty my makeup bag and play with my foundation.
"All of a sudden he screams and says, 'Mummy look I found the batteries' ", Heather revealed. She went to investigate, only to find young Leo had purloined her stash of tampons!
"I had to explain to him that they weren't batteries and that they are for mummy," Heather told the Daily Mail Australia.
"I told him how clever he was, although they weren't going to make the car turn on!"
Heather shared a photo of the red remote-control car with two tampons tucked into the battery slots in its undercarriage to Facebook. "My son just found the 'batteries' in my makeup bag", she joked.
Heather's post soon went viral with over a thousand reactions in a few hours.
Many others shared it, amused by Leo's earnest mix-up. However, He's not the first kid to make this mistake.
Earlier this week, a video of a little girl doing a "makeup tutorial" went viral after she found a sanitary pad in her sister's makeup bag.
Not knowing what to do with it, she used it to blot her face before sticking it to her forehead!
This is too funny, have your kids ever made a similar mix-up? Leave us a comment and let us know mums.