Motherhood is an emotional rollercoaster. We all experience those joyous days that you'll always hold close to your heart, like when your daughter says her first word. However, every day can't be perfect.
There are times when we've cried until we couldn't cry anymore. There are days when we feel exhausted and frazzled and simply overwhelmed by it all. Izzy Judd has opened up about the difficulties of leaving her daughter Lola at nursery, and her honesty is truly admirable.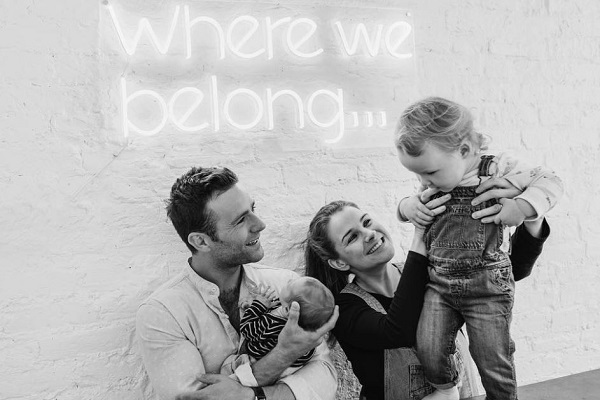 Alongside a selfie where Izzy looks pretty emotional, she explained, "This is my that was a really heartbreaking nursery drop off face... little Lola was peeled off me."
Leaving your tiny tot at the nursery can be an extremely difficult experience, but it's important to remain focused, as Izzy said, "I know she will be absolutely fine once I leave the room!"
The violinist couldn't help but reminisce about the past whilst she waited to pick up her little girl.
She explained, "What has made me feel so emotional is that I'm sat in the local coffee shop nearby whilst I wait to collect her."
Izzy shared that she used to live near the coffee shop with her husband Harry Judd, "However it was sat in this very coffee shop that the phone went on the morning of 7th May 2015 to say that our little embryo had survived and we could go in for transfer."
The coffee shop holds such a special place in Izzy's heart, but the mum-of-two couldn't help but feel a little bit overwhelmed by everything. Her life has changed so much since that day.
She shared, "To think of that amazing phone call and now sitting here two years later, to think of her struggling with this new transition is just a little bit tough!"
So many mums will understand how Izzy feels, but we know Lola will settle into nursery in no time.
Izzy ended the touching post with such wise words, "Right... time to take a deep breath and enjoy a cup of tea."
A cup of tea can make everything better.